3PL Supply Chain Solutions
Facility With 2-day delivery
Pick & Ship, Kitting & Assembly, Procurement, Transportation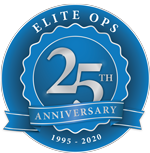 Elite Ops: Supply Chain Logistics and Fulfillment Center in Utah
The Elite OPS order fulfillment center offers the ideal combination of personal attention, state-of-the-art technology, and automation that you have come to expect. We offer supply chain logistics in Utah. Over the past 25 years, we have perfected our formula for our clients' success. By outsourcing your logistical needs and product fulfillment to Elite OPS, you can expand your operations at a fraction of the cost of what it would take to do the work yourself.

Looking for Better eCommerce Fulfillment?
ECommerce Order
Fullfillment
As the premier order fulfillment center in Utah with a reputation for unsurpassed service, Elite OPS is ready to help you grow.
Customized Kitting and Assembly Services
Kitting and
Assembly
Here at Elite OPS, we have the skilled personnel and necessary equipment in our warehouse to implement your Kitting and Assembly needs, both cost-effectively and efficiently.
Complete Procurement and Printing Services
Procurement
Services
At Elite OPS, we have the knowledge and expertise to handle all your printing and marketing collateral needs. Through our Managed-Print services, we offer a wide variety of services that help your business communicate to your customers.
Why Choose us?
TOP WAREHOUSING FACILITY
We offer meticulous, expansive 500,000 square-foot fulfillment warehouses  in Utah. With over-sized pallet space, daily storage rates, and high-tech inventory management, Elite OPS offers a turnkey storage solution.

SUPERIOR ORDER FULFILLMENT

COMPLETE LOGISTICS & SHIPPING
Elite OPS provides end-to-end supply chain management and logistics in Utah, including a wide variety of discounted domestic and international shipping for our valued clients.

TECHNOLOGY DRIVEN SYSTEMS
Our cutting-edge fulfillment warehouse management system and proven process is built upon industry-leading software and decades of experience that allow us to offer you the best possible support and management of supply chain logistics in Salt Lake City, Utah.

EXPERIENCED PROFESSIONALS
A highly-trained team of customer-focused logistics services professionals serves you at every point in the process as a distribution company.
We ensure our customer's satisfaction by responding back instantly.
CUSTOMER SATISFACTION
GUARANTEED
We ensure our customers satisfaction by responding back instantly.

Product Fulfillment Services
Whether your business is large or small, ELITE OPS is the perfect solution for your product storage and shipping needs.

Outsource To Our Order Fulfillment Centers in Utah & Atlanta
By utilizing ELITE OPS as your shipping and logistics management solution, you can focus on growing your business.
"Elite Ops has been a great partner for us. We have been with other fulfillment houses, and none of them compare to Elite. Inventory management is accurate, order fulfillment is same day (as long as it is received by batch cut off time), and manufacturing is top notch. I highly recommend Elite Ops."

"Elite Ops is without doubt the best Vendor I have worked with. Dependable, organized and cost effective are just a few words I would use to describe them. I know when Elite is involved they successfully take care of any requests that I ask."

We are trusted by hundreds of growing businesses both large and small as the order fulfillment service that stands above the competition. We offer unmatched expertise in e-commerce fulfillment, complete co-packing and nutritional supplement fulfillment, and act as the central order fulfillment center for a number of highly successful Direct Sales/MLM brands.
Easily connect your shopping cart via API with our state-of-the art warehouse management system.
We integrate seamlessly with