Subscription Box Fulfillment for eCommerce
Subscription boxes aren't going anywhere. More and more subscription-based companies are coming into the picture, and for good reason. A recent survey showed that 25 percent of respondents were currently using a subscription box service. 
Why are these subscriptions becoming so popular? They offer the perfect solution for customers who don't have time to shop and need a convenient solution to meet their needs. Plus, there's something special about a package showing up for you regularly.
All of this attention directed toward subscription eCommerce companies may have swayed you to invest in your own subscription box service. But is your eCommerce subscription business running at optimal levels? We'll talk in-depth about why you need to optimize your subscription box fulfillment service, and what you can do to ensure you're running at peak efficiency.
What Is
Subscription Box Fulfillment
?
Subscription box fulfillment is when an eCommerce merchant ships products to a customer regularly. These products can be the same every time, like shaving kits, soaps, or toothbrushes, or they may be a different selection of products each time.
Today, anything from your meal prep to your toiletries to even your wardrobe can be ordered through subscription-based services.
People will often use subscription boxes to make their lives more convenient. Rather than having to carve out time to run errands each week, a box of everything you need will come to your door. 
What Are the Challenges of Running an eCommerce Subscription Business?
While subscription boxes can make the lives of your customers easier, they provide unique challenges for the businesses that need to fulfill these requests. The fulfillment process has to be a proverbial well-oiled machine, making sure you can complete your requested orders on time. And if anything goes wrong, that could mean losing a customer. Here are some of the main challenges in subscription box fulfillment services.
Shipping Orders On Time
Customers expect their deliveries to arrive at their doorstep at the same time every month. If it doesn't come on time, your customers will likely become frustrated and might even transfer their subscription to a more "reliable" service. Thus, your system has to be perfectly efficient to assemble the product and deliver it on time for every single customer. This ensures that the customer will have a great experience with your brand.
Maintaining Quality Control
Depending on your subscription service, you may have to keep track of multiple types of orders. This requires special attention for each container, making sure the right products are going to the right places. Additionally, some of the products you ship may be particularly valuable or fragile, so you have to be sure to pack things properly. 
Keeping Products In Stock
With a large number of customers, you have to be sure you have enough stock to meet the demands of your orders. This is especially true if you change products from month to month. You'll need to give your supplier enough notice to get the new product to you on time so you can ship it off. If anything runs out of stock while you're fulfilling orders, this can lead to serious shipping delays, which then brings more issues.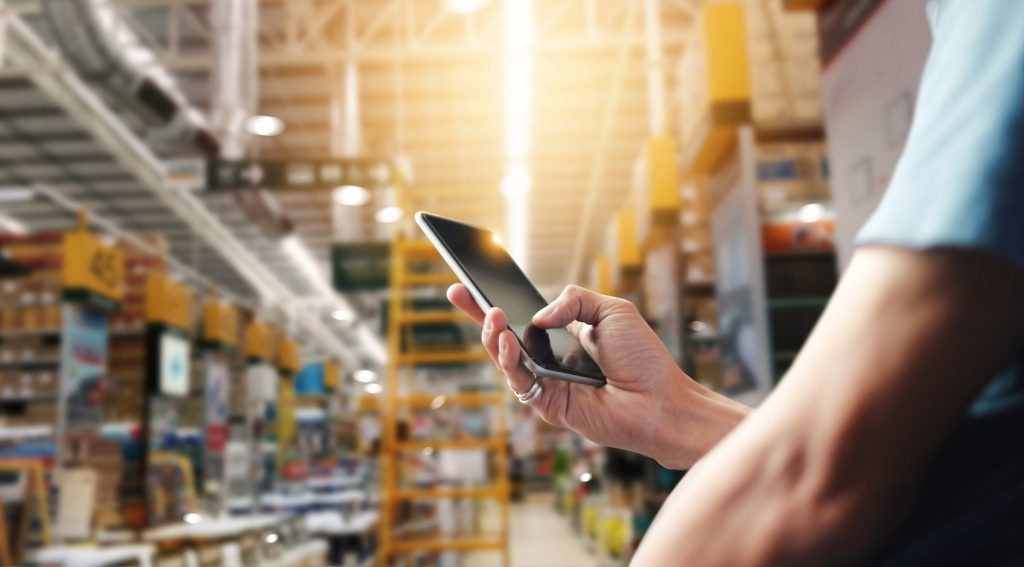 How Do
Subscription Box Fulfillment Services
Work? 
With the many challenges subscription box fulfillment comes with, a streamlined process is necessary to properly complete orders. When it comes to Elite OPS's services, we work to ensure the order filled on your eCommerce page exceeds expectations throughout.
Set Up With Your Program Manager
Every project is supervised by a project manager, who is the touchpoint when companies have any questions or if any changes need to be made. During setup, companies will clarify which products they need in their subscription boxes and their quantities. 
The project manager will give access to important information, including current orders, items in inventory, and shipments. The project manager will also be in charge of analyzing the parameters of the account to make sure every specification is met. 
Quality Control With the Order Management System
When the products arrive at the fulfillment center, they will be counted and checked for errors or blemishes to ensure the highest quality products are shipped out. The products will also get compared to the client's inventory standards.
Information on the current stock of inventory items is sent to the client and updated in real-time, so you'll always know how much of every product you have on hand. If there's any discrepancy regarding where a product is, the order management system will help to source it.
Specialty Kitting for Customer Experience
Once it's time to get ready to ship an order, it's time for specialty kitting. Most companies like to provide a memorable unboxing experience for their customers, which involves special packing instructions and branding guidelines that the fulfillment center must follow. No matter the detail of the packaging instructions, specialty kitting workers can make any unboxing experience a reality.
Continuous Communication and Reporting
Now that the subscription box is packaged and shipped, it's time to track its progress. The fulfillment center will send email updates to the client's customers to inform them when their package is ready and on its way so they know when to expect it. 
The client will also have access to all of the data about current shipments, so they know that their quota is being met and whether or not they are on schedule.
If a customer wishes to return their subscription box, all of that will be dealt with by the fulfillment center.
When Should You Outsource
Subscription Box Fulfillment
?
While starting a subscription box business can be a lot of fun at the beginning, it will quickly turn into a lot of work once you start getting more subscribers. Suddenly, your spare room in the office, or even your garage, is filled with your company's products. So when your business starts to get off the ground, you should probably look into outsourcing your fulfillment process to a specialized company. 
Here are a few signs you're ready for outsourcing: 
Your business is growing. At a certain point, in-house fulfillment will reach maximum capacity, meaning you'll need to start hiring more people or rent a larger space to fit your product. Or you could take the easy route and get someone else to do the work for you.
There's a small delivery window. As previously mentioned, getting your boxes to customers on time is crucial, so you want to invest in making sure your orders are delivered on time.
Fulfillment costs are rising. Between transporting products to your location and paying for shipping to your customers, there are a lot of costs just in transportation. Not to mention the amount of money it takes to fill a diverse product catalog. Meanwhile, most fulfillment centers have cost-effective ways to get your packages to your customers.
You lack the proper technology. Technological solutions make it much easier to track what products you have and whether your shipments arrive on time. There's also a need to track orders as they come in, so you can be sure you're fulfilling each one. Instead of investing in the technology to track all of this yourself, outsource to a company that already knows how to use this tech.
Your order volume fluctuates month to month. There will be high-order months, and it can be difficult to stretch your manpower to meet these quotas without dipping into overtime hours. Rest assured, fulfillment centers are more than prepared to handle this kind of demand.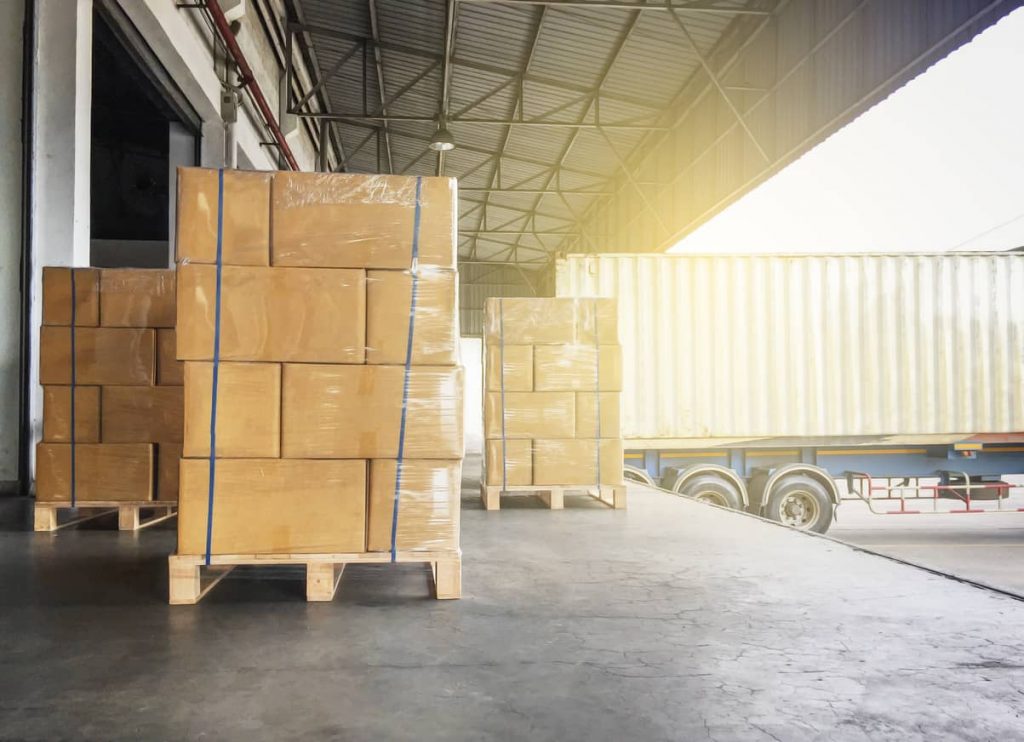 Benefits of
Subscription Fulfillment
Services
Outsourcing your subscription fulfillment services isn't just about convenience. There are plenty of benefits to using these companies.
Lower expenses. Rather than paying for labor costs and space rentals, fulfillment centers can save you thousands of dollars. Plus, they already have all of the supplies you would need to properly assemble subscription boxes, so you can focus your resources on growing your business rather than just an in-house fulfillment team.
Fast deliveries. Proper packaging takes a lot of time. Outsourcing to a fulfillment center means you'll work with a company that already has a streamlined and efficient packaging process.
Better growth opportunity. When you don't have to focus on fulfillment and can direct all of your time to promoting and developing your business, you have a lot more opportunity for growth. No longer will you have to stress about meeting quotas or having enough product in stock at any given time.
High-quality work. Between designing an exquisite unboxing experience and weeding out the unsavory-looking products, fulfillment services will often do a better job at handling your product than you ever could.
How to Choose the Best
Subscription Fulfillment
Company for Your eCommerce Business
The rise of subscription companies means there are a lot of fulfillment centers to choose from. But how do you know which one to choose? Which company will give you no troubles and meet both your and your customers' expectations? There are a few things you should look for in your third-party fulfillment partner.
They Have an Eye for Branding
The package coming out of an outsourced fulfillment center is still a representation of your brand. And this goes beyond just having your logo prominently displayed on the box. The experience of receiving your package needs to stand out. 
A good fulfillment center will know how to inject your brand into the package, using creative packaging solutions and color schemes to perfectly represent what your company is all about. They won't settle for brown cardboard and some styrofoam peanuts—they'll create a box so appealing, people will feel bad throwing it in the recycling. 
Their Values Reflect Your Own
Everything the fulfillment center puts together and sends to your customers will fully represent your company. After all, if the customer isn't satisfied with the work your fulfillment partner puts out, that disappointment will be pointed toward you.
You should look for a fulfillment company that keeps your reputation in their best interest. That should encompass quality control, efficiency, performance, and meeting your quotas on time. You want a partner that always keeps you in a good light.
They Understand Your Customers
You might think it's simply up to your marketing team to understand your target audience, but your audience is just as important for your fulfillment center to know well. Who you're trying to reach will inform how your product gets packaged so the experience will be perfectly tailored.
For example, if you're a wardrobe subscription service, a girl in her mid-twenties will be looking for a completely different experience and presentation than a man in his forties. A quality fulfillment partner will understand that.
They Work As an Advisor
A fulfillment partner should be just that: a trusted advisor. They should not be a company that just awaits your orders; they should put genuine effort and thought into every action. They will commit time to providing the best solution, rather than passively completing an order in the fastest way possible. You want a partner that has your best interest at heart.
They Use Technology for Optimal Execution
Technology that informs both you and your customers of the fulfillment center's operation is a must. You want a partner that has a robust technological base that includes inventory lists, order tracking, and shipment information. Good technology will make open communication easier as you'll know where your products are, how much you have left, and whether your shipments are going to make it to the customer on time—all in real-time.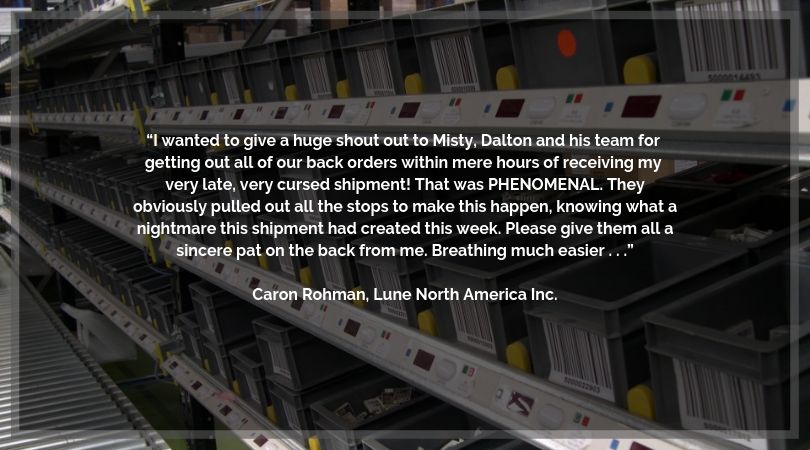 Elite OPS Is a Partner You Can Trust
You don't have to keep searching for the right fulfillment provider. Elite OPS checks all the boxes of a great partner. With over 25 years of experience, we've refined our services to be as creative, reliable, and straightforward as possible. Our business model can guarantee you:
Faster growth

Better profitability

Greater efficiency

Optimum customer satisfaction
And not only will we deliver the perfect package to your clients, but we will also deliver you the peace of mind you hope for from a partner. 
Request a Quote Today!
Outsourcing subscription fulfillment will take away the growing pains and headaches of managing your subscription service. You'll see better results and save money—a combination that is hard to beat. 
Are you ready to bring your subscription box fulfillment services to the next level? Contact Elite OPS today to get a free quote and learn more about our services.