Consumers Willing to Wait Instead of Paying For Fast Shipping.
The debate about consumer preference for free shipping to fast shipping continues. Consumers are willing to wait than having to pay for shipping. They understand that delays are normal sometimes due to supply chain issues, but they are not ready to move away from the free model. An annual survey conducted by Dotcom Distribution finds that 55% of consumers are ready to wait longer for shipment delivery, with 72% being tolerant of delays due to supply chain backlogs. About 41% of the respondents are unwilling to pay extra for faster shipping, with only 12% not ready to wait longer for delayed orders. So should you offer Free or Fast shipping?
Besides, checkout surprises are the most hated part of online shopping for consumers, and they may not hesitate to abandon their cart. In fact, 79% of respondents in the survey across all age groups reveal having abandoned a shopping cart due to an 'unanticipated shipping cost' at the last minute.
Therefore, the need for retailers to be more transparent cannot be over-stressed. Additionally, retailers cannot ignore the importance of making things clear about shipping cost at the outset and not wait until the checkout to reveal such hidden extras.
Related: Shipping 101 for Your eCommerce Business.
Supply chain delays have had an impact on the way consumers shop. In fact, more than 60% of respondents talk about a change in their habits, with 49% showing interest in first checking in-store availability on a store's website. The survey finds that 17% of the respondents prefer transitioning to store shopping from online due to the trust factor. They seem to favor retail replenishment than eCommerce fulfillment inventories.
Many retailers let consumers keep unwanted items instead of asking for a return because of the high unit economics. This practice seems to have had a positive effect as many consumers are willing to purchase from that brand again.
Such return-less refunds are a lucrative option for brands to entice consumers and keep them coming for more. This practice also proves their environmental responsibility, and consumers love to associate with such brands. With that said, not every brand can offer return-less refunds. Sometimes, considering the cost of return shipping along with the cost of labor for destruction, restocking or refurbishment can combine to be greater than the actual worth of the product. In such cases, brands are happy to let go of the product and offer a return-less refund.
Related: 3 Quick Ways to Save Money on Shipping.
Shopping Convenience and Free Shipping
Online shoppers look for convenience when they choose to shop online. However, they are also keen to get hassle-free delivery options, that too, without any extra cost. Of course, consumers are unwilling to part with any extra money for shipping so much so that they are willing to wait than pay for fast shipping. Some do not hesitate to abandon their cart if they do not get a guarantee of free shipping. Of course, shoppers want their shipments to reach them on time but not at the cost of extra charges.
Shipping offers are a great attraction for retailers to lure consumers to make a purchase. Today, consumers want their shipment to reach them as expected, primarily within a 2-day period. By fulfilling that promise, eCommerce stores can take a step forward in the direction of building customer loyalty.
Free shipping remains a big attraction for shopping online. However, it is not always possible for merchants to offer shipping for free. If you choose to offer shipping without any charges, it might help to set up a minimum order threshold to make up for the shipping cost.
Related: How to Offer Fast and Affordable Shipping for eCommerce.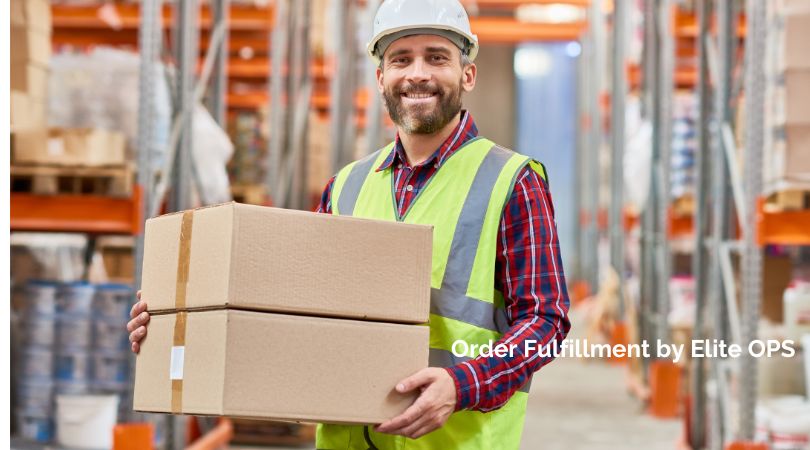 Why Choose Elite OPS Order Fulfillment?
Elite OPS is a leader in eCommerce order fulfillment. Leverage this service to offer fast shipping, same-day fulfillment, or 2-day shipping to consumers. Let us help you save time and money on logistics, warehousing, and fulfillment.
Elite OPS has been a leader in Shipping and Logistics for over 25 years. Contact Us to find out how we can help you Save Time and Money on Procurement as a Service, eCommerce Order Fulfillment, and Kitting and Assembly.