Merry Christmas & Happy Holidays from Elite OPS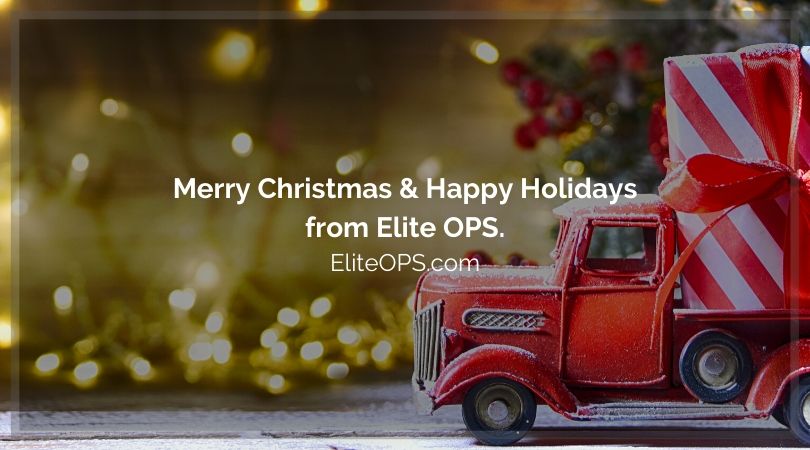 At Elite OPS, we are grateful for our customers and would like to thank everyone for giving us a wonderful opportunity to serve them. We strive for 5 Star Service, but if we have fallen short in any way, please let us know and we will make it right.
Our team is looking forward to our growth and we realize that none of our achievements would be possible without our customers and team working together. A BIG Thank You to our team. Together we look forward to the next year to achieve more success and prosperity.
Wishing Everyone a Merry Christmas, Happy Holidays and a Great New Year Ahead!
Contact Us to find out how we can help you Save Time and Money on eCommerce Order Fulfillment, and Kitting and Assembly.