Techniques for Better Inventory Management.
Inventory management is critical to the health and growth of any business. When the focus is on optimizing inventory to meet the ever-changing demand and keep the cost of logistics low, it becomes crucial to avoid any inventory issues like backorders, overstocking, and stockouts that could ruin your brand image and reputation.
For better inventory management, it is critical to focus on stock control by implementing processes and techniques that efficiently track inventory in real time and ensure that the right amount of product is ready for order fulfillment.
What is Inventory Management?
Inventory Management is the process of maintaining the optimal level or product stock in your warehouse and also in your supply chain, whether en-route from your wholesalers or vendors or in your production pipeline. It also involves cost management and optimization to ensure low costs of production, shipping, and fulfillment.
Related: Backorders: What They Mean and How They Affect Your eCommerce Business.
Here is a little more information on inventory management and optimization that will help you see the bigger picture better.
Demand forecasting
This involves leveraging historical data to assess future demand. This way you can make better-informed decisions to determine the total sales and revenue in the future. Although it may not be 100% accurate, demand forecasting can help lower the risk of stockouts and ensure optimized inventory levels, thus improving customer satisfaction.
Inventory storage
Inventory management becomes easier and accurate with a cost-effective inventory storage system. With such a solution handy, you can provide better service for customers through timely and accurate shipment of orders. This can translate into business growth.
Inventory levels
Inventory management is the process to ensure that there is the right amount of each product in stock, thus reducing the risk of common inventory problems and save your business from high storage costs or product shortages.
Healthy inventory levels hold the key to efficiency of operations and profitability. With better inventory management, you can ensure optimized warehouse capacity, fulfill customer demands on time, and improve bottom line. This helps build brand loyalty.
Inventory replenishment
This process involves moving products from storage to shelves to ensure that there is enough inventory for fulfillment of orders. Inventory replenishment ensures that you can meet demand all the time while avoiding the chances of delayed deliveries and backorders.
Related: Choose the Best Inventory Management System for Your eCommerce Business.
Why is Inventory Management and Optimization important for eCommerce?
There are numerous challenges in the marketplace that prevent you from optimizing your supply chain, from raw material shortages to unpredictability due to natural disasters, and also disruptions in manufacturing among other factors. Inventory optimization, therefore, becomes critical.
1. Boost customer satisfaction
With better inventory management, you can ensure timely order fulfillment, prevent inventory excess issues, and consistently meet demand, thus keeping customers satisfied. It is always better to optimize inventory than to overstock it. Inventory optimization is a smart way to have the right number of each item stocked at the right place geographically.
2. Reduce operational cost
Poor inventory management results in higher operational cost, including that of warehousing and storage. With inventory optimization, you can identify the fast-selling and slow-moving items. The next step is to store items based on demand. This ensures that items do not flood the shelves unnecessarily.
3. Gain faster delivery options
Tracking the performance of stock-keeping units across the distribution network is a smart way to strategically allocate inventory to high-demand locations. Harness the power of technology and automation for inventory tracking in different geographical locations. A tech-enabled inventory allocation strategy offers valuable insights to make a huge difference in the way you manage inventory.
4. Balance inventory levels
Inventory optimization is the key to balancing inventory levels and preventing overstocking or shortages. With balanced inventory levels, you can consistently meet consumer demand and improve cash flow.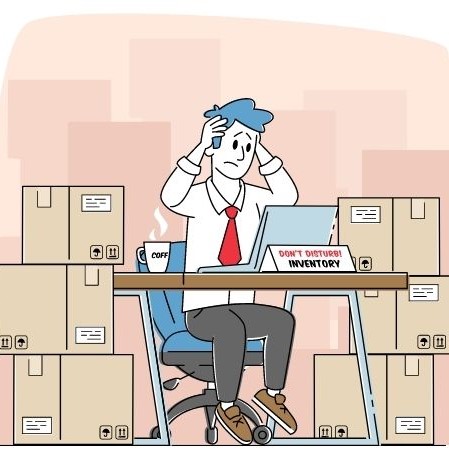 What are common inventory optimization techniques?
Here are the industry best practices to optimize inventory.
Buffer inventory
To run your eCommerce business successfully, you may want to calculate your safety stock. In that regard, you must take average daily use, maximum daily usage, average lead time, and maximum lead time into consideration.
A 3PL partner like Elite OPS can come to your rescue in inventory management. In fact, a 3PL takes away the headache of calculating safety stock and prevent stock-outs.
Demand forecasting
Historical order data is crucial to getting insights on sales trends, thus making better informed decisions to save money, improve supply chain efficiency, and deliver a better experience. With the data and analytics handy, you can decide when to rent a storage space, run a flash sale, or outsource fulfillment.
Inventory audits
Inventory tracking becomes more efficient when holding costs are closely monitored and calculated. Syncing your online store with a 3PL'f fulfillment solution is a smart way to automate, digitize, and audit inventory monitoring.
Reorder point formula
Another important factor to consider is the optimal reorder time. The idea is to ensure that excess capital is not tied up in inventory. The reorder point formula takes demand during lead times into consideration plus safety stock.
Although it might be a challenging task to keep a tab on reordering each product, a 3PL makes it easier to access inventory data and determine an efficient automatic reorder formula.
Inventory distribution across warehouses
With a 3PL partner to take care of inventory management, orders can be delivered efficiently despite different geographical locations while reducing shipping costs.
SKU monitoring
A third party fulfillment partner makes it easier to sync all your different SKUs to an inventory management solution, merge duplicate SKUs, and manage inventory. This takes away the burden of tracking, updating, and managing products from your business processes. Now you don't have to worry about overselling or inventory shortage.
Real-time inventory management software
With a software solution that tracks inventory in real-time, it is easier to view everything in one place. This reduces the risk of duplication or shortages. Now you can have a better picture of your warehouse, sales channels, fulfillment centers, inventory, and customers.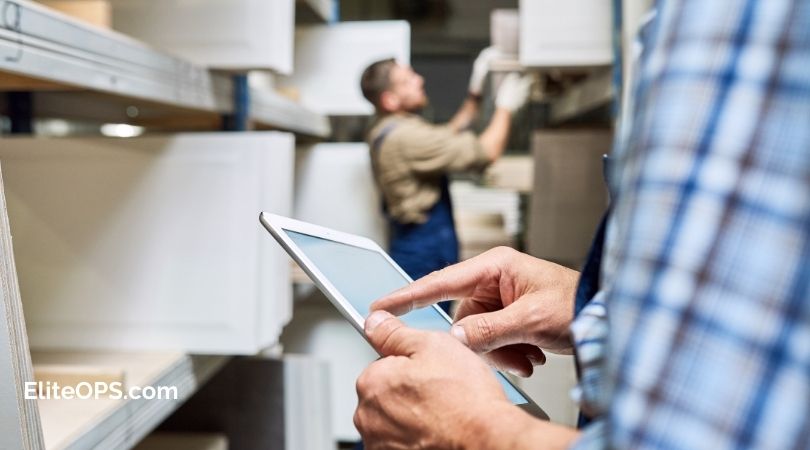 Elite OPS Can Help with Better Inventory Management.
Your search for an efficient 3PL ends at Elite OPS. Leverage our experience and resources to efficiently optimize inventory by attaining the perfect balance between demand and supply. Get access to real-time data and analytics for inventory optimization and make better decisions, irrespective of your business location.
Related: Inventory Management Systems – What You Need to Know.
Our warehouse management system takes care of:
Product labeling and lot recording
Container receiving and unloading
Sorting and segregating of received products
Selection and custom packaging
Our presence in two locations in the United States, including Salt Lake City / Provo and Metro Atlanta, gives us an edge over the competition and enables us to serve our customers better with state-of-the-art inventory management solutions across the Western and Eastern United States.
You can choose Elite OPS for full-service inventory order management for the accurate management of shipments, proprietary custom warehouse management, first-in, first-out guarantee, accurate complete lot control management, product quarantine, electronic data interchange from your back office software, and 24/7 visibility.
With our inventory management expertise, you can enjoy better inventory management and optimization so that your order fulfillment works without any issues.
Elite OPS has been a leader in Shipping and Logistics for over 25 years. Contact Us to find out how we can help you Save Time and Money on Procurement as a Service, eCommerce Order Fulfillment, and Kitting and Assembly.