Choose the Best Inventory Management System for Your eCommerce Business.
Inventory is crucial to any business. The inventory storage and management needs are not the same for every business and may vary, depending on product attributes, volume of sales, and locations sold. An eCommerce business might struggle to make the correct choice since the current market is flooded with inventory management systems. With a proper logistics and inventory storage solution, an eCommerce store can manage and track inventory to better meet customer needs and to better forecast future capital and inventory needs. There are different options to manage inventory, including warehouses, self-storage, and third-party logistics providers. Some include specialized software and analytics and some include storing your inventory in 3rd party warehouses.
Types of Inventory Management
The size of a business determines what type of inventory storage system you need. A startup can easily store inventory in its basement or garage in the short run and slowly scale up to a different inventory management solution. On the other hand, an established business may have a lot more inventory to manage and thus may require more advanced inventory storage and management solutions. Seeking professional help from an order fulfillment provider is the right decision in any case.
Self-storage
Self-storage is a good option for the inventory storage needs of a startup in the short run. While it is a cheaper option and quick to implement, it is nevertheless inefficient and in time, will result in inventory management miscalculations and mistakes. A self-storage solution does not scale with the growth or expansion of a business. It becomes a challenge right around the time when you are having increased sales and are growing and you don't want to be making mistakes. Mistakes will cost you sales and customers will head to your competitors.
Related: Warehousing and Inventory Management
Traditional warehousing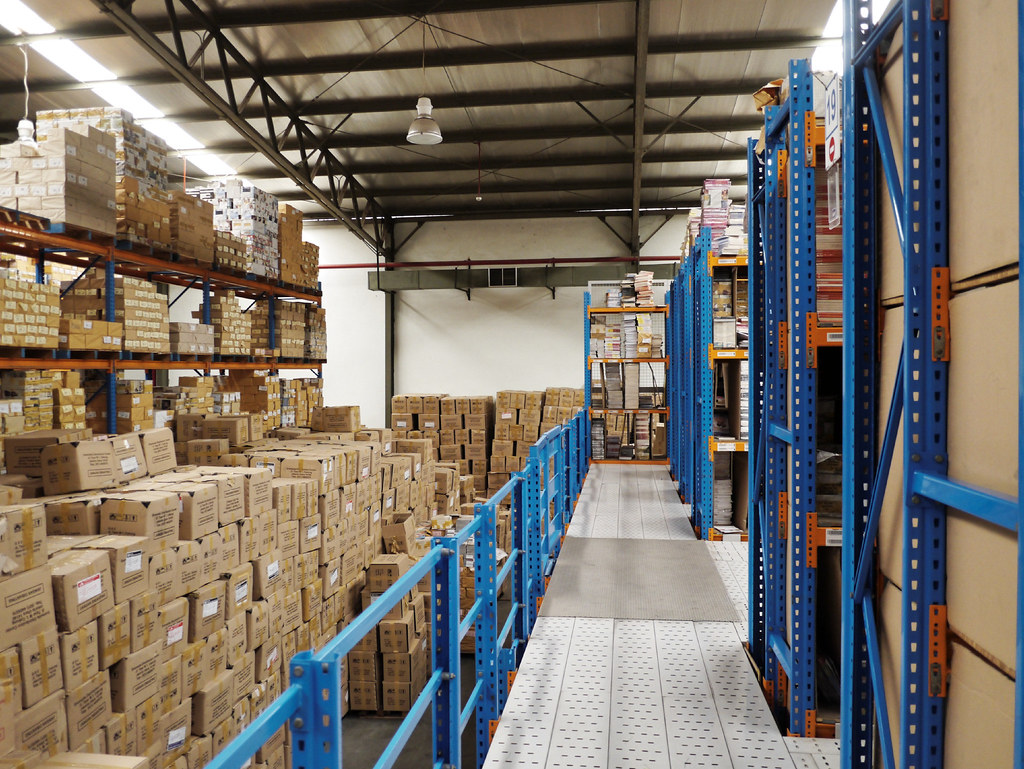 Growing businesses can choose traditional warehousing for inventory management needs. It may be a small warehouse or a storage unit to store inventory before it gets picked up for shipping. Here the business has complete control over handling their inventory. But they need a workforce for order fulfillment and inventory management. Flourishing eCommerce businesses might struggle with their ever-growing needs of inventory storage. Additionally, it is the responsibility of the eCommerce business to acquire all types of order management tools and inventory tracking.
Related: Warehouse VS Fulfillment Center. Aren't They The Same?
Third-party logistics providers or 3PLs
Inventory management gets easier when you outsource logistics to a reliable 3PL. This allows you to store, pick, pack, and ship inventory for order fulfillment directly to consumers. The biggest advantage of having a professional 3PL is that you are not responsible for handling logistics. Third-party logistics are experts in the inventory and fulfillment industry and responsible for managing all aspects of order fulfillment, including shipping. Most third-party logistics providers have numerous fulfillment centers and can save significantly on shipping cost. They have access to the best inventory tracking tools and offer the advantage of fast shipping.
You may start with self-storage and then transition to outsourcing fulfillment. Of all the three inventory storage solutions, a third-party logistics provider improves overall efficiency and puts inventory where it is meant to be.
Related: 3PL Warehouses and What They Do.
Inventory Storage Tips
1. Look for the best reordering inventory solution to automate notifications when the inventory needs extra stock.
2. Use the best inventory management and tracking tool if you are opting for self-storage or warehousing.
3. Upgrade storage solution to a better inventory management system that works better and more efficiently.
4. Perform inventory checks at regular intervals to keep your stocks full. Inventory reconciliation is a better way to stay updated with inventory accounting.
Related: 4 Tips for Effective Inventory Management.
With over 25 years of Order Fulfillment, Shipping and Logistics Experience, Elite OPS Can Help You with Inventory Management
Elite OPS is the leading provider of customized inventory and order fulfillment services. Let us help you. We have more than 25 years of experience and access to cutting-edge technology to handle inventory and keep track of inventory in real time. Leverage our state-of-the-art warehouse management system for your inventory storage, logistics, and order fulfillment needs. Our order management services are designed to efficiently handle product storage from the beginning to the end. Coupled with Reverse Logistics,
Elite OPS has been a leader in Shipping and Logistics for over 25 years. Contact Us to find out how we can help you Save Time and Money on Procurement as a Service, eCommerce Order Fulfillment, and Kitting and Assembly.