Is it Time to Reevaluate Your eCommerce Fulfillment?
Success in an online business is possible only if you have a proper course of action to ensure eCommerce fulfillment is done right. It is the essence of an eCommerce business, which, if done right, ensures customer satisfaction and a boost in profits. However, poor fulfillment can comes in the way of business growth and ruins customer experience (and profits), irrespective of product quality.
Any delays in order fulfillment or damaged products or even incorrect orders ruin the reputation of a business, causing a broken customer relationship and a lost potential loyal customer in the long run. An unhappy customer will never return, thus adversely affecting business name as well as growth. It is crucial for an eCommerce business to understand the warning signs of poor fulfillment and look for professional a eCommerce fulfillment partner.
Warning signs that suggest you need to reevaluate your eCommerce Fulfillment.
Scaling issues
In many cases, fulfillment has been reportedly getting in the way of business operations. On the other hand, good fulfillment operations give an eCommerce store the opportunity to scale up or down as per the situation or market demand. Unless a fulfillment partner is flexible, you might need to reevaluate your options. It's high time you looked for flexible options.
Shrinkage
Shrinkage poses a huge risk to the success of fulfillment operations. No customer is willing to buy again from a business that sent an incorrect order or damaged products.
As an eCommerce store, it is crucial to focus on processes, plans, and training to minimize shrinkage. In fact, evaluate your shrinkage and determine if it is costing high return costs and affecting brand loyalty. If it is, it's time to make a shift. Remember, a fulfillment partner should be better equipped to address any such issues and compensate you for any losses on their part.
Related: How to Overcome Common Challenges Faced by eCommerce Businesses.
Neglect
While an eCommerce store has its hands full in terms of managing business operations, it might help to shift the burden of fulfillment to a professional eCommerce fulfillment partner that works with different carriers and allows you to automate shipping selections. This ensures that all orders are received accurately and packaged correctly. With a trusted 3PL that understands your specific business needs and vision, you have the guarantee to fulfill orders correctly, thus protecting products as well as your brand.
When it comes to judging a fulfillment partner, what better way to do so than check customer reviews about shipping? Besides, you cannot ignore the return volume. Explore the reasons. Better still, it might help to make a few spot purchases to test the efficiency of the partner.
Related: 5 Reasons Your eCommerce Business is Failing.
Make Sure Fulfillment is Fulfilling, Not Frustrating
If you are frustrated by the current processes and customers are unhappy with the shipment of orders, it's time to reevaluate your fulfillment services. Outsourcing to a 3PL is the best option to ensure timely fulfillment of orders and avoid daily headaches. In fact, you should look for a partner that can exceed your expectations in fulfillment. Remember, as an eCommerce business, you strive to get more and more orders for business growth. Fulfillment of these orders will power your business growth.
Related: 5 Ways that Elite OPS eCommerce Fulfillment Can Help You.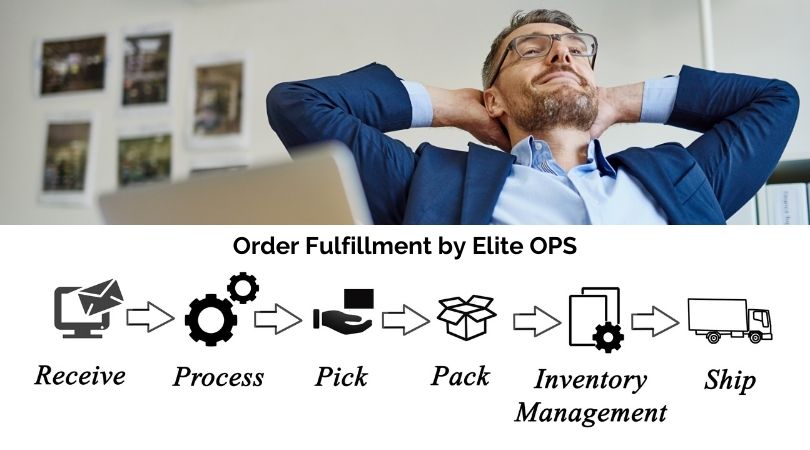 The Elite OPS Edge for Better eCommerce Fulfillment
If you are looking for a third-party fulfillment partner, trust Elite OPS. The professional team of logistics providers at Elite OPS has decades of experience in the professional eCommerce fulfillment niche. We are dedicated to your growth and have the resources, tools, and experience to help you master your market and have peace of mind while we take charge of your fulfillment operations.
Elite OPS has been a leader in Shipping and Logistics for over 25 years. Contact Us to find out how we can help you Save Time and Money on Procurement as a Service, eCommerce Order Fulfillment, and Kitting and Assembly.