Fulfillment Center vs Warehouse – Which One is Right for Your eCommerce Store?
A warehouse is a storage solution designed to house inventory in bulk for an extended period of time. On the other hand, a fulfillment center is the space where a third-party logistics provider fulfills eCommerce orders on behalf of the store owners in a timely fashion. When a consumer places an order with an eCommerce store, the fulfillment center is responsible for picking, packing, and shipping the inventory. This relieves eCommerce companies of the burden of managing this critical process of order fulfillment. As a result, eCommerce store owners can put all their attention and effort in growing their eCommerce store!
From inventory management to rate negotiation with shipping services, fulfillment centers fulfill business-to-business and business-to-consumer orders on the store owner's behalf. A retailer finds it easier to manage inventory, ensure better customer service, and fulfill orders on time by outsourcing order fulfillment processes to a third-party provider.
Differences Between A Warehouse and Fulfillment Center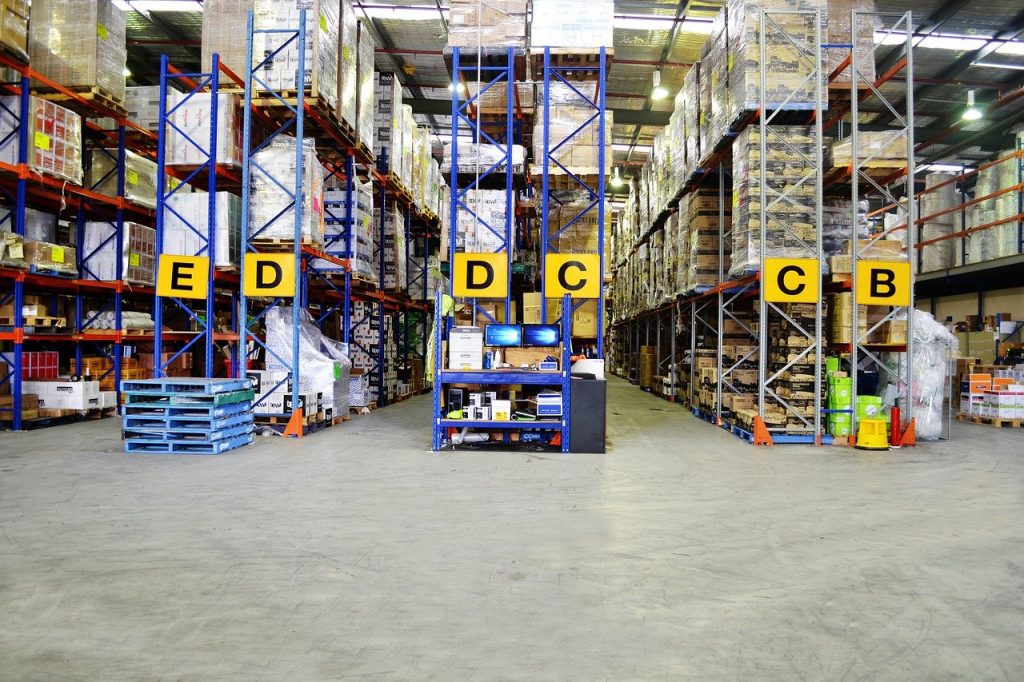 A fulfillment center does the job of a warehouse of storing products in addition to turning inventory over quickly and efficiently meeting customer expectations. Retailers store inventory in fulfillment centers close to their customer base. This is an effort to improve efficiency in shipment and reduce time in transit and shipping costs.
A third-party logistics provider provides a range of order fulfillment services to ensure constant movement of receiving and packing inventory. Picking, packing, kitting, assembling, labeling, shipping, and managing returns are some important functions of a fulfillment center. Contrarily, a warehouse is primarily a storage house of inventory, where there is not enough movement of stock.
Building good relationships with shipping carriers is an important part of a fulfillment company's functions. This ensures that individual shipping labels are generated for the timely delivery of direct-to-consumer shipments that are picked up daily.
A warehouse, on the other hand, does not need to worry about frequent pickups as their modus operandi is to have boxes wrapped together for shipment on a pallet. As a result, merchants allow for a longer turnaround time.
Related: Should You Offer Free Shipping or Fast Shipping?
Benefits of Using a Fulfillment Center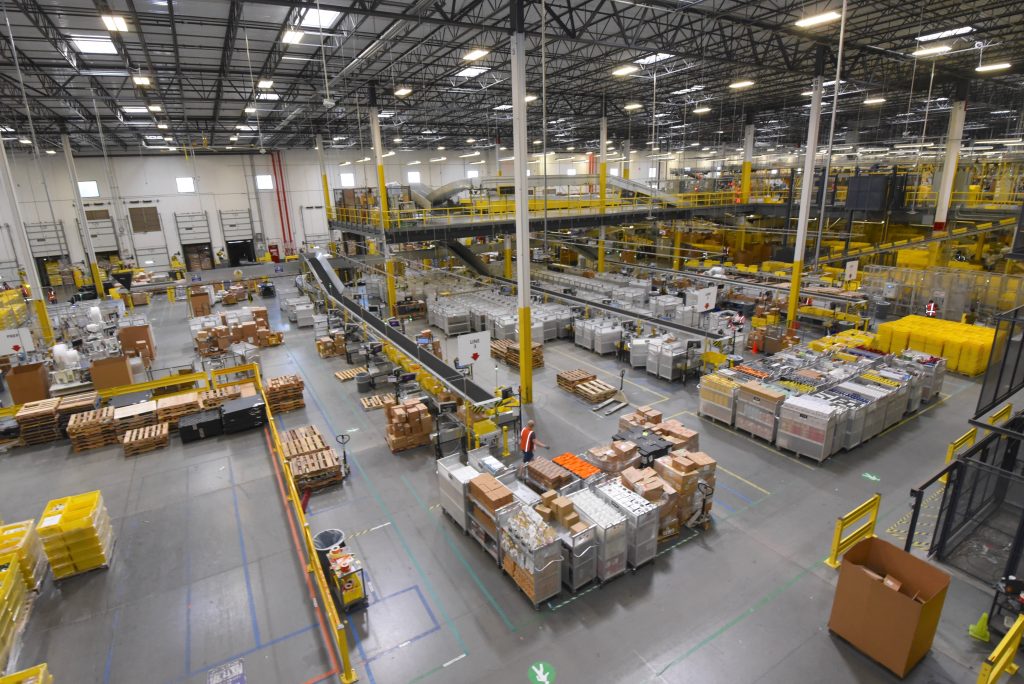 No hassle of storing inventory and shipment
eCommerce businesses look for ways to avoid the hassle of inventory storage, packing, and shipment. Fulfillment services are a great option to do the job instead so you don't have to worry about packing supplies and shipment.
More time for core business
Outsourcing packing and shipping customer orders allows an eCommerce business more time to focus on core competencies, be more strategic, and meet consumer expectations.
Related: Are You Failing at eCommerce Order Fulfillment?
Leave it to experts
A professional fulfillment center can take care of both inbound and outbound logistics as a domain expert. They can responsibly handle inventory storage, order processing, inventory management and shipment. That leaves you to concentrate on your products and marketing to in turn increase eCommerce sales.
Automated Processes
Professional fulfillment companies are well-aware of technological advances and leverage the best automation tools to take carefully manage and track every single step of the fulfillment process. Built-in integrations with eCommerce marketplaces make the process of automation hassle free for eCommerce store owners. Additionally, this makes it easier for the end customer to track all the details about their order.
When self-fulfilling eCommerce orders (eventually) becomes a hassle and a challenge, a fulfillment center is the best alternative to take care of all logistics, storage, and shipment and improve customer experience.
Elite OPS has been a leader in Shipping and Logistics for over 25 years. Contact Us to find out how we can help you Save Time and Money on Procurement as a Service, eCommerce Order Fulfillment, and Kitting and Assembly.