Quick Tips for Instagram Shops Success.
Instagram is the ideal marketplace for your products if you are thinking of enhancing your social media marketing. In fact, Instagram shops are an additional storefront to sell your products. Omni channel is the way of the future.
Instagram allows users to shop on the platform directly by tapping the "View shop" button. Featuring products and collections on your Instagram business page is a great way to promote top products and reach a wider audience. Try to capture visually appealing photos or videos of your products to make an impact right away and push the best first impression. Use the platform to promote new arrivals, seasonal items, and bestsellers. It doesn't get easier than Instagram posts to create the buzz around your products on social media. As soon as you get new customers, you will need to learn how to Convert New Buyers to Lifetime Buyers.
How To Work With Instagram Posts
Instagram makes it easier for users to showcase their products, brand, talent, and services on the platform. Hashtags are a great way to reach your target audience in Instagram. The best thing is you can do so directly on your Instagram feed. By integrating tags into posts, reels, stories, and videos, you can spread the word about your brand easily without making a lot of effort. When a user clicks on a tag, they will be directed to the product.
Additionally, it might be a good tactic to tag influencer posts. Besides, multiple tags can be added in a post for complementary products that may help you upsell or cross-sell other related products. You may add up to five tags in one post on Instagram.
Related: How to Overcome Common Challenges Faced by eCommerce Businesses.
Checkout
Make the whole process smooth and seamless for users, directing them to fast loading pages and websites that have no broken links. The Instagram product details pages should be designed to match the look and feel of your site. They should provide a familiar experience to your followers and customers. Do not forget to include your Privacy Policy, Terms of Use and also returns and exchange information. Returns are an inevitable part of eCommerce. Here are 3 Ways to Make Returns Easy for You and Your Customers.
Collections
Using Instagram collections, you can easily organize products into groups and categories to highlight best-sellers and group the most relevant products into easy to browse collections. Categorizing saves users from the frustration of scrolling through an endless feed.
Search this shop
Create relevant product categories to make it easier for shoppers to find the items they are looking for.
Product detailed pages
Update your Instagram shop with shipping and returns policies and PDPs specs in addition to unique and compelling descriptions. Product detailed pages are like product descriptions that give an insight into the product.
Related: Best Practices for SMS & Text Marketing.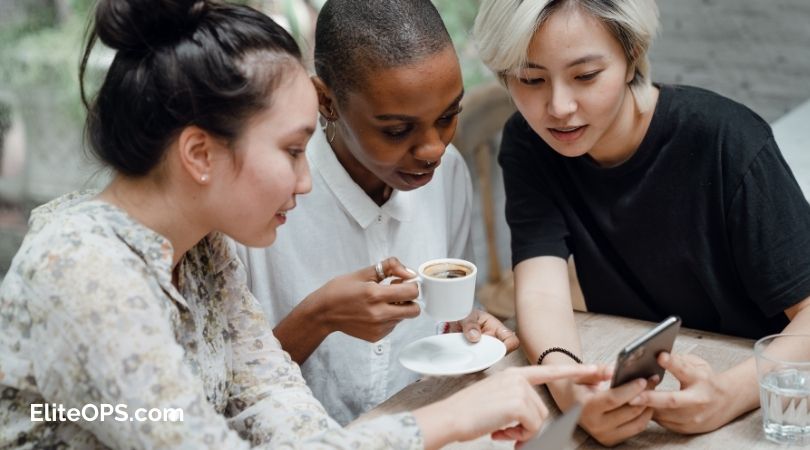 What are the Key Strategies for Instagram Shops Success
• It all begins with showing off your products in a way that they look colorful, bright, realistic, and capture the viewers attention right away. Try featuring influencers and users to make a bigger impact.
• Redesign your Instagram marketing strategy with a focus on engagement and interaction. Design your reels and posts with shoppers in mind. Think about what would interest them.
• Stay real as much as possible and avoid jargon. Today's consumers are more aware and conscious. So it might help to emphasize the real-life benefit of products. Since first impression counts, it always helps to come up with the right image that pushes the right message across.
Related: The 4 Things You Need to do to Get eCommerce Customers.
Bottom Line
Instagram allows you to host Q&As, testimonials, product reviews, tips, tricks, and tutorials. There is a Live feature to make the interaction even more compelling.
So what are you still thinking about? It's time to reinforce your brand strategy to make it big in the world of Instagram.
Elite OPS has been a leader in Shipping and Logistics for over 25 years. Contact Us to find out how we can help you Save Time and Money on Procurement as a Service, eCommerce Order Fulfillment, and Kitting and Assembly.