The 4 Things You Need to Do To Get eCommerce Customers.
The time to focus on your eCommerce strategy is now as an increasing number of shoppers shift their attention to online shopping. Statistics reveal that Americans had spent 14 billion hours on online shopping by the end of summer 2020. This amounts to about $73.2 billion. This reinforces the need for online businesses to focus on a strategy to get eCommerce customers.
As more and more shoppers show keen interest in shopping online in addition to the prevailing coronavirus pandemic situation, it is up to eCommerce businesses to focus on expanding their customer base and retaining them. Fulfillment Center vs Warehouse – Which One is Right for Your eCommerce Store?
Here's 4 things you must do now to get and keep eCommerce customers.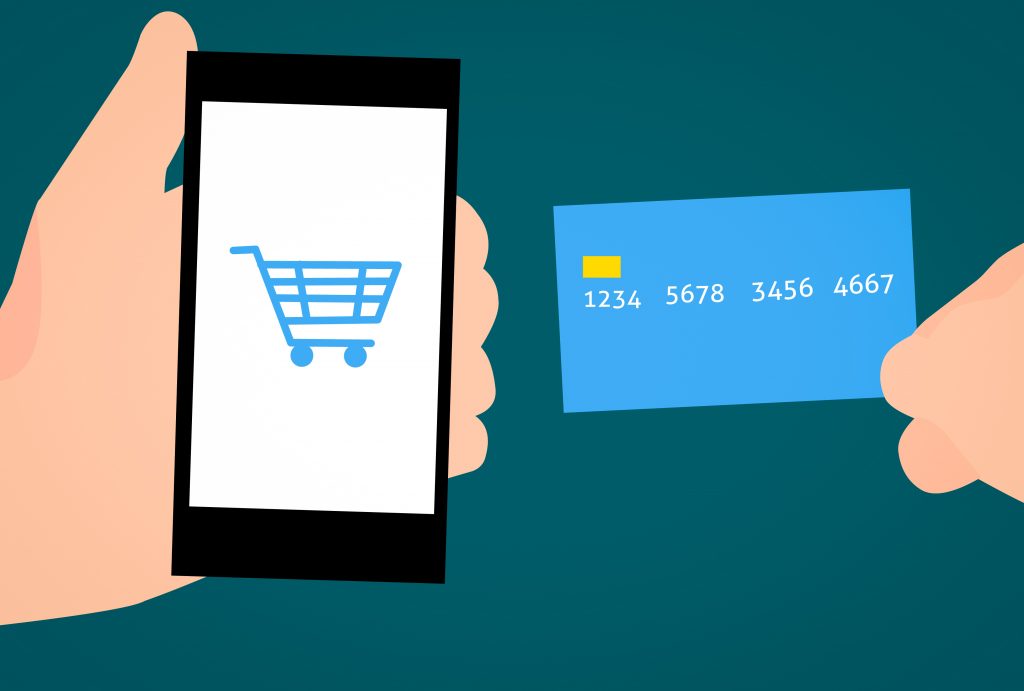 1. Maximize distribution channels
No doubt Amazon is the leading eCommerce channel out there, there are other platforms for eCommerce businesses to diversify and maximize product visibility. Given that there is a lot of fierce competition on Amazon, an online retailer should expand its reach to social media shopping, ebay, etsy, Google shopping, and online Walmart Marketplace. It would help to integrate product listings with different marketplaces and offer the same quality of services across all channels.
Related: 4 Ways to Boost Sales in a Post Pandemic World.
2. Don't ignore mobile audience
Today, a majority of shoppers are on mobile. In fact, smartphones users are expected to be more than 50% of the online shopping traffic and spending by September of 2022.
Now is the time to give shoppers what they want and attract them toward your business. The first step lies in optimizing your website and making it responsive to get eCommerce customers. There are several features to ensure that your website remains attractive to shoppers. Add a mobile-friendly interface with integrated chat support and make sure customers have a streamlined shopping experience online. A dedicated app is a powerful tool to improve your online presence on the App Store and Google Play.
Related: OmniChannel Retail to Boost Sales During the COVID-19 Pandemic.
3. Value human interaction
Unless the focus is on enhancing human engagement, a business can easily lose out to the competition. But the need for quality interaction cannot be over-stressed. Remember, unhappy or unsatisfied customers will not hesitate to abandon the shopping cart and go elsewhere looking for better customer service.
The onus is on eCommerce businesses to focus on developing personal connections with customers. Make a customer feel valued in order to retain them.
Social media interactions are important. Let customers feel valued and heard. Setting up chat groups, live streams on Facebook or Instagram are a way to engage customers and invest in building real bonds.
Related: Consumer Psychology Can Help Increase eCommerce Sales.
4. Provide them real value
Provide online store visitors with something of value. Make your platform interactive and answer common customer questions. Emphasize on setting yourself apart from the competition. Creating a buyer's guide with enough valuable information about products can be a good way to teach customers and engage them. When you offer customers something of real value, they will have no reason to ignore you.
Related: Get Your Website Ready for Holidays 2021.
Bottom Line
Holding onto your old eCommerce strategies will no longer help you get eCommerce customers. Remember, consumers now have more options than ever. The onus is on you to set yourself apart from the competition and give them an undeniable reason to come back. Make them feel valued and they are more likely to return.
Elite OPS has been a leader in Shipping and Logistics for over 25 years. Contact Us to find out how we can help you Save Time and Money on Procurement as a Service, eCommerce Order Fulfillment, and Kitting and Assembly.