5 Reasons Why Your eCommerce Business is Failing.
There can be some serious reasons why your eCommerce business is failing despite all the hard work that you put in. Unless you work on correcting those mistakes, your business is bound to suffer.
Here are some key reasons that always need some attention.
High Unit Price
You may not make any profit after cost if you get a high unit price from your supplier or vendor. Since every business is market bound, it is crucial to consider other costs, including shipping, packaging, and tariffs or taxes, and include them in the sale price. Now the aim is to ensure that you get a profit for every single unit you sell online after factoring in all the hidden costs. Negotiating a good unit price will help.
Related: How to Find and Work with the Best Suppliers.
High Advertising or Marketing Costs
If you are not making profits in eCommerce business, the reason could be hidden costs, including advertisement price. When you start an eCommerce business, the onus lies with you to generate traffic. this means you need to promote your business through advertisement. That costs money. A business with an insane profit margin can dare to spend more on ads.
A poor return on ad spend means that the ad is not worth your money. If you check the success stories of successful online sellers, you will find that they have ad campaigns with multiple ad groups targeting similar targeted interests. They constantly monitor each ad in the ad group and spend more on those with a good ROAS. They no longer run the ads with a poor ROAS.
Related: Increase eCommerce Sales with Email Receipt Marketing.
Small Niche
Unless your niche is in high demand, it will be a challenge to keep the business afloat. If you're selling in a niche with low demand, this will reflect on your sales. Sadly, you cannot do much about it. But there's a way out. You may be able to launch more products in a high-demand niche while utilizing low-demand niche products as an upsell on your online store. The main goal with this strategy is to increase the average order value. But the takeaway here is that pre-planning and market research are crucial before launching products. Launching a product that has a huge market base and demand will write your success story.
Related: Bundling is a Great Tool for Better eCommerce Sales.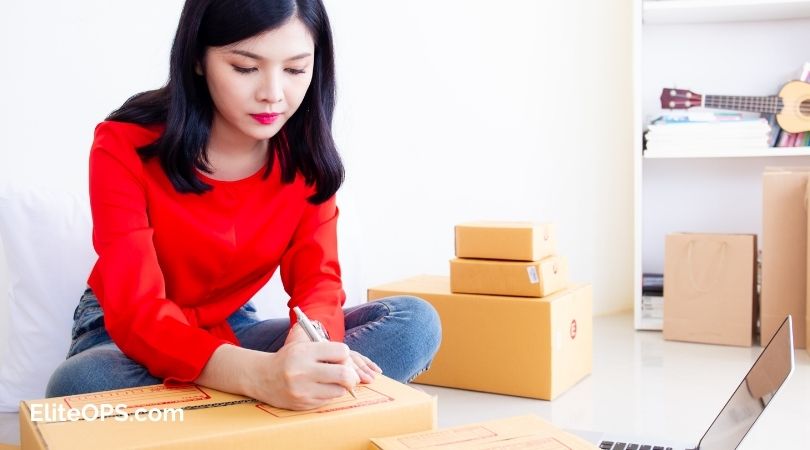 Poor Product Imagery
Visual appeal matters. In the eCommerce world, buyers will buy a product only if it is visually appealing to their eyes. It is crucial to post high quality images to create the best first impression. You may hire a professional photographer for the job to create awe-inspiring, crystal-clear images.
Besides, your images will create interest if they tell a story. Make your hero image the star of the show while not ignoring other images and infographics.
Related: How to Overcome Common Challenges Faced by eCommerce Businesses.
Poor Product Quality
After having done all the hard work, you might think that everything is set. But this is where the task gets more challenging. Unless customers approve your products, they are absolutely of no value. Quality of products matters a lot. In addition to that, customers also look for the best value for money.
Quality control is important. You may hire services of a third party for the task of inspection. Your goal is to ensure that the best products reach customers. There is no compromise on it.
Related: Everything You Need to Know About Sourcing and Procurement.
Bottom Line
No doubt, having an e-commerce store is tough, but with professional help, you can avoid these mistakes, making it a fun, lucrative, fun, and rewarding journey.
Professional order fulfillment service provider can take care of inventory storage, warehousing, and drop shipping, ensuring that orders are fulfilled and shipped on time to your customers. This allows you to focus on core business. With a professional fulfillment partner, you can grow your eCommerce business further and avoid mistakes that would otherwise prove costly for your business growth.
Elite OPS has been a leader in Shipping and Logistics for over 25 years. Contact Us to find out how we can help you Save Time and Money on Procurement as a Service, eCommerce Order Fulfillment, and Kitting and Assembly.