What is Distributed Order Management?
There is a huge growth spurt happening in the eCommerce market at the moment and eCommerce is fast evolving to take advantage of as much sales acquisition opportunities as it can. Customer expectations are changing, and they seek brand experience that allows them to interact through multiple channels during the buying journey. Brands that succeed in meeting or exceeding customer expectations in terms of order fulfillment can make a mark on their minds as opposed to those that fail to deliver on time or as per expectations. That means eCommerce businesses must focus on product availability and delivery through Distributed Order Management (DOM).
Unified Buying Experience
Companies are under pressure to meeting customer expectations. They must create a unified buying experience for customers in different channels. No customer seeks a similar experience across channels but their main concern is to be able to find the item they want in the appropriate channel.
Order Data Capturing
Companies need a reliable system that enables them to gather all order-related information easily, especially with a range of selling channels available.
Order Fulfillment
Timely delivery of orders is quintessential for business success. Customers are unwilling to wait any longer to receive their orders. eCommerce stores that focus on order fulfillment can get an edge over the competition.
Related: Is It Time to Reevaluate Your eCommerce Fulfillment?
Distributed Order Management
The Distributed Order Management process allows a business to capture all relevant data across multiple channels in the order management process, from order placement to sourcing, payment, sales, and fulfillment. All fulfillment channels can access this detail. Inventory allocation depends on stock levels, demand requirements, and fulfillment. A customer wants to place an order in an online store and be able to pick it up in the store or be shipped to their destination on time. However, many retailers lack these capabilities.
Related: How to Offer Fast and Affordable Shipping for eCommerce.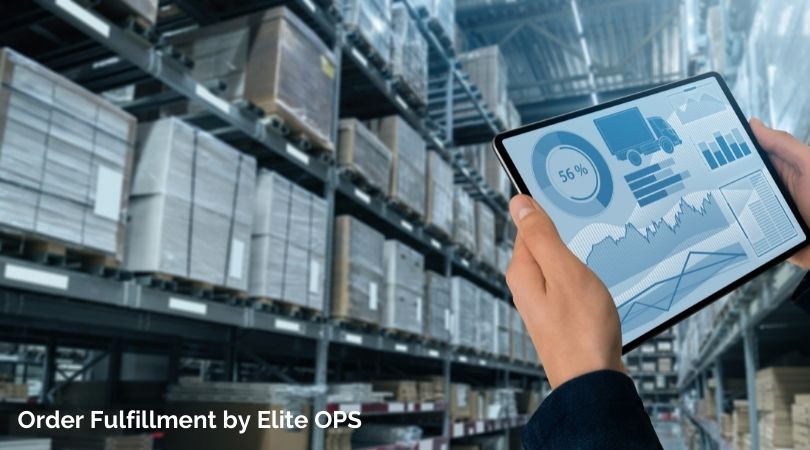 Key Growth Drivers
Move to the cloud
Cloud has made implementation easier than ever. It is easy to automate updates in the cloud. Besides, a customer finds its easier to transition without delay to the new version.
AI
Customers prefer machines to unravel the order management process at every stage. It is here that artificial intelligence and network optimization can come in to help a business make informed decisions on order fulfillment to satisfy a customer in the most cost-efficient way.
SKU
Since the replenishment of seasonal stock is almost non-existent, the lack of re-stocks makes it tough to fulfill orders for an eCommerce store from a specific location. It is here that an eCommerce business can rely on distributed management of orders for better fulfillment of seasonal items.
B2C Order Fulfillment
A new trend is apparent that shows B2C entering the B2B world. With the rising customer expectations with regard to fulfillment in the B2C world, it is to be expected that the order management solution will become a standard in the B2B market.
Related: How to Overcome Common Challenges Faced by eCommerce Businesses.
Bottom Line
DOM can transform the omni-channel experience as it becomes more integrated. Order fulfillment with rule-based procedures allows businesses to maximize fulfillment in order to meet customer expectations at a low cost. The e-commerce market has a bright future and is expected to grow by leaps and bounds. The same holds true for distributed order management, which ensures that orders are delivered as per customer expectations, that is, from the right source, at the right time, and in the specified quantity, at the lowest cost possible.
Elite OPS has been a leader in Shipping and Logistics for over 25 years. Contact Us to find out how we can help you Save Time and Money on Procurement as a Service, eCommerce Order Fulfillment, and Kitting and Assembly.