Consumers Want Cheaper eCommerce Shipping Rates.
The latest Global Voices Survey finds that over 27% of surveyed millennial consumers plan to spend more online than in-store. This includes Gen X, Gen Y, and baby boomers. The Millennial consumer has a strong preference for online shopping to physical outlets. To grab the attention of this section of consumers, brands must not ignore the importance of constantly evolving, improving, and optimizing their eCommerce. This includes eCommerce shipping.
A new study, "Protect Your Growth Strategy: the 2023 Consumer and Merchant Benchmark Report" finds that delivery-related factors can play a crucial role in making or breaking an online sale. The cost of delivery is an important factor for almost 40% of survey participants. A majority admit that shipping costs are a huge distraction when it comes to shopping online. They are less likely to buy if they have to pay a higher shipping cost. There is particularly good news for this demographic as 72% of surveyed retailers in the United States plan to cut shipping costs as they see it as a growth potential in 2023.
Related: Provide Better Shipping Options at Checkout to Increase eCommerce Conversions.
Easy returns are always welcome
Returns policy should be smooth and hassle-free. This is an important factor for online shopping for a majority of consumers. Nearly 44% of surveyed participants prefer easy returns policy.
In fact, they are less likely to do business with a brand if their returns process is difficult. Smooth and hassle-free returns are a huge attraction for them.
Gen Z is the respondent generation not opposed to paying for returns. However, they want daily tracking updates.
Related: 3 Ways to make Returns Easy for You and Your Customers.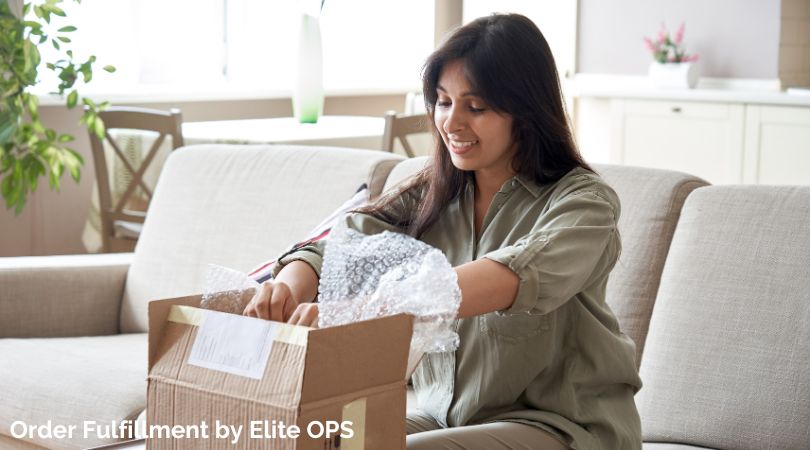 Other findings from the Survey
Two in three survey participants see inflation as the biggest financial concern, which might affect their buying decisions this year. About 66% of the consumer participants consider changing their purchase behavior in 2023.
About 23% expect to shop online more this year after doing a cost comparison of multiple brands. As shoppers seem to have become more price conscious, they are selective with their shopping decisions. The need of the hour for merchants is to ensure a phenomenal buying experience for each shopper.
Related: Here are 3 Ways to Get More eCommerce Customers & Retain Them.
The Millennial consumer prefers online shopping to physical retail, as their spending power has increased. They are happily shopping online. The study found that 73% of millennial in the survey are likely to spend the same or more in eCommerce in 2023. They are likely to lead in e-commerce spending this year throughout the globe. More than 27% of surveyed millennial participants prefer spending more on luxury, health & beauty, electronics, and apparel & footwear.
As far as retailers are concerned, 57% of survey participants operate from a single warehouse. About 30% of them consider introducing warehouse automation. It will be rational for E-commerce retailers to target a specific age demographic in 2023. The survey also examined trends in online convenience shopping. It concluded that many survey participants are willing to pay full for digital shopping and hassle-free eCommerce shipping.
An external fulfillment service partner like Elite OPS is responsible for picking, packing, and shipping orders. Consider such a strategy to reduce shipping and operational costs.
Elite OPS has been a leader in Shipping and Logistics for over 25 years. Contact Us to find out how we can help you Save Time and Money on Procurement as a Service, eCommerce Order Fulfillment, and Kitting and Assembly.