Here are 3 Ways to Get More eCommerce Customers & Retain Them.
What does it take for brands to get more eCommerce customers and keep them coming back for more? In this regard, it is crucial for brands to explore what's driving customer expectations. There are three critical elements that drive customer loyalty. This includes transparency, authenticity, and consistency.
1. Transparency
Timely and clear communication is the cornerstone of loyalty. Open communication about company values or price-related details is crucial to build customer trust. Consumers pay attention to corporate messaging, and are more interested in brands whose values align with their own.
Customers expect businesses to be transparent about their pricing decisions. In fact, many customers are happy to pay more if that means the business staff is happy with its salary and perks.
Related: Provide Better Shipping Options at Checkout to Increase eCommerce Conversions.
2. Authenticity
For a majority of consumers, authenticity is a term that connotes sincerity and understanding. Brands that exemplify authenticity, empathy, and understanding are more likely to get more eCommerce customers that are loyal and willing to return for more. Besides, consumers want to associate with brands that reflect their aspirations in brand messaging. In fact, brands should make every effort to represent customers in their marketing and communications. Today, consumers expect brands to reflect "real life" experiences, which represent authenticity, as opposed to "perfect life" experiences.
Related: How to Overcome Common Challenges Faced by eCommerce Businesses.
3. Consistency
Consumers expect brands to be consistently good. There is no tolerance for missteps, and consumers are unwilling to purchase from a brand after a poor shopping experience. They expect a consistent immersed physical and digital experience. It might be a great idea to combine physical and digital interactions so consumers get an engaging and streamlined experience across multiple channels.
A consumer expects brands to stand by their products even after sale and not hesitate to provide an excellent post-sale experience. This includes email follow-up after an in-store purchase. Asking customers for feedback is another example of such interactions. Retailers must try to meet consumer expectations anywhere and everywhere, online or in-store.
Brands can leverage smart data analytics to rebuild brand loyalty. Collect, unify, and analyze customer data to fulfill customer expectations in the complex omnichannel environment. Technology can guide brands to effectively tell their story, build positive interactions by personalizing customer experiences, and drive customers to take action. This can ultimately help revive customer relationships, get more eCommerce customers, and restore brand loyalty.
Related: 7 Essentials of Great Customer Service.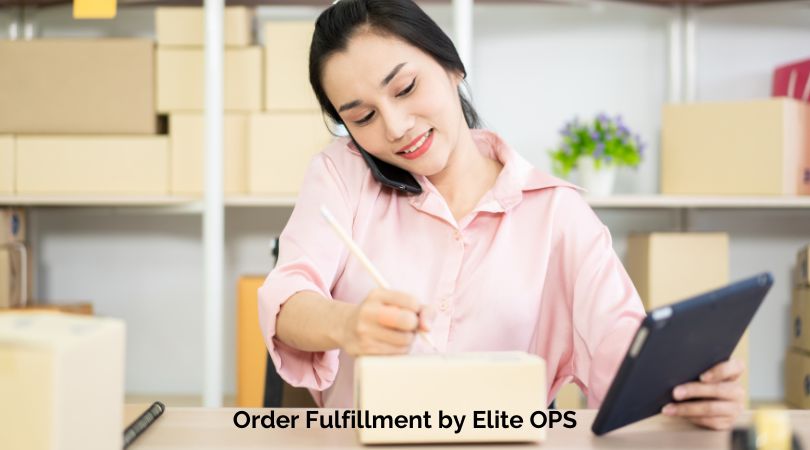 Partner with a 3PL
It can be overwhelming to manage an eCommerce supply chain. Thus partnering with a third party logistics company is a step in the right direction. Look for a 3PL that has supply chain expertise.
Elite OPS is your partner in growth. Let us help you overcome supply chain challenges hassle free. Get real-time insight into orders, shipping cost, and inventory stock with us. Elite OPS prides itself on being your order logistics warehouse of choice that specializes in e-commerce supply chain and fulfillment.
Elite OPS has been a leader in Shipping and Logistics for over 25 years. Contact Us to find out how we can help you Save Time and Money on Procurement as a Service, eCommerce Order Fulfillment, and Kitting and Assembly.