B2B versus B2C Order Fulfillment?
How do you define B2B and B2C order fulfillment? Are there any differences between both? B2C or business-to-customer order fulfillment is focused on smaller orders sold to end consumers. On the other hand, B2B or business-to-business fulfillment is focused on higher quantities of products and lower order volumes which are sold to businesses who in turn retail to other smaller businesses or end consumers.
What is B2B fulfillment?
As its name suggests, B2B fulfillment is about fulfilling orders to retailers or businesses. It does not deal directly with consumers. Since there is business-to-business order fulfillment, it involves shipping of bulk orders via freight. Small orders are shipped using small package shipping. When a business is involved in B2B fulfillment, they help other businesses stock up inventory for resale purposes on different sales channels.
Related: Warehouse VS Fulfillment Center. Aren't They The Same?
Differences Between B2B and B2C Order Fulfillment
Order and unit volume
The quantity of orders is the major difference between B2B and B2C fulfillment. Typically, B2B customers place big orders every few months. On the other hand, B2C orders are small in quantity with fewer items in each order. Since B2C order fulfillment involves fulfilling customer orders, they are mostly shipped to residential addresses.
Shipping methods
When it comes to B2C order fulfillment, it is a relatively complex process to fulfill orders as they are bulkier and in large quantities. On the other hand, B2B orders are shipped via freight or parcel due to the less number of items or smaller quantity of orders involved.
Related: Shipping 101 for Your eCommerce Business.
Regulations
Different regulations govern the B2B industry, depending on its niche. Stringent regulations govern how to ship B2B orders involving heavy items, hazardous materials, or international orders. As far as electronic data interchange is concerned, B2B orders must comply with more complicated regulations.
Cost
The larger B2B shipments cost more to fulfill than smaller B2C order fulfillment. The former may require more labor and handling equipment.
Related: Streamline Shipping to Save on Shipping Costs.
Fulfillment speed
Trust is a major driver of B2B order fulfillment trade. Since business-to-business fulfillment is more time-sensitive, guaranteeing delivery dates can help build trust with retailers and businesses.
B2B fulfillment solutions focus on building long-term relationship with eCommerce and big-box retailers, who need their inventory fulfilled throughout the year. They leverage electronic data interchange systems to exchange data and keep updates on order requirements in real-time.
When it comes to finding a B2B fulfillment provider, you want to ensure that your potential fulfillment partner has a history of delivering orders on time, has experience with B2B fulfillment, and is available 24/7. Additionally, the right B2B fulfillment partner is EDI-compliant, which ensures that the fulfillment process is hassle-free.
Responsive customer care
Look for a reputable fulfillment provider who is responsive to your needs and can handle issues in real time without delay. The best fulfillment partner is serious about reinforcing their B2B relationship and prioritizes customer service with quick turnaround times for issues raised.
Related: 3 Tips to Provide Excellent Customer Service.
Technologically equipped
The most efficient B2B fulfillment provider is equipped with the right technology to enable you to track orders in real time. Besides, they have tools that enable B2B partners to place new orders from any location.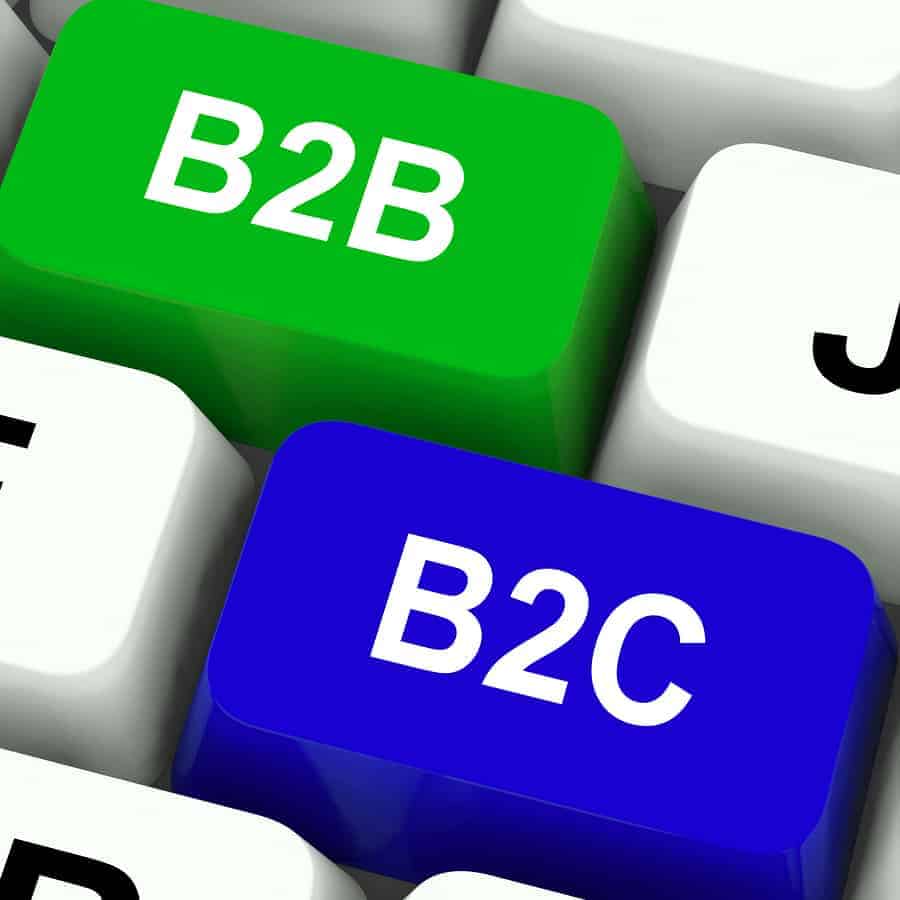 How Elite OPS Fulfillment Centers Make B2B Fulfillment Easy
Elite OPS is a third-party logistics provider (3PL) that is dedicated to B2B order fulfillment but well equipped and experienced in B2C order fulfillment as well. We provide 24/7 support for fast-growing eCommerce businesses that deal directly with customers. Elite OPS is happy to provide digital order fulfillment services for its eCommerce partners for small-volume B2B orders also.
As a leading B2B fulfillment services provider with over 25 years of experience in Utah and Georgia, Elite OPS eliminates the complexities in order placement, making it easier for eCommerce partners and end customers to place orders directly from its dashboard. Here are 5 Ways that Elite OPS eCommerce Fulfillment Can Help you Excel in Fulfillment.
We are proud of our fair pricing structure with no hidden charges. With us, you have the added advantage of low cost faster shipping. With our 2 warehouses in the East and West, we are better able to work towards ensuring your packages are delivered in a timely manner.
Harness the power of our inventory forecasting tools for better stock management, without having to deal with the hassle of counting inventory manually or just reordering the same products just to make it easy on yourself. Elite OPS is proud to offer free fulfillment data and reporting tools for deeper insights for partners into their shipping details/patterns, order status, cost of logistics, and fulfillment performance.
Elite OPS has been a leader in Shipping and Logistics for over 25 years. Contact Us to find out how we can help you Save Time and Money on Procurement as a Service, eCommerce Order Fulfillment, and Kitting and Assembly.