Everything You Need to Know About Last Mile Delivery.
Customers expect fast and accurate shipping and fast delivery of their orders. As eCommerce sales continue to bloom due to COVID-19 restrictions, it is becoming more and more challenging for retailers to deliver a last-mile delivery experience for shoppers.
Research finds that 93% of customers want transparency in the order process, right from in-transit to arrival. In fact, 47% of consumers are unwilling to do business with a direct-to-consumer brand that keeps its order tracking unclear.
With the advancing technology, brands are faced with the challenge of meeting or exceeding customer expectations in supply chain management.
This is where last-mile delivery can come to their rescue. It describes the transportation of an order from a fulfillment center to the customer's destination. A last-mile carrier is responsible for the quick delivery. Their focus is also on making the process cost-effective. They have a fleet of vehicles to increase the delivery speed and fulfill customer expectations.
Significance of Last-Mile Delivery
When customers are always looking for better delivery options for timely shipment of orders, last-mile delivery helps improve customer loyalty and satisfaction.
Amazon has set a benchmark in fast delivery, and shoppers now expect their orders to be delivered as fast as possible. So eCommerce businesses must come up with a customer-centric marketing strategy that fulfills customer expectations.
Challenges
Small eCommerce businesses are faced with a few challenges when it comes to competing with large retailers and marketplaces. This includes order tracking and fulfillment and shipping costs. As a result, they must invest in infrastructure, technology, and manpower for order fulfillment while keeping the cost of overall logistics low. This ensures that it doesn't adversely affect your gross profit margins.
Cost
According to research data, last-mile delivery costs are important for an online brand's bottom line. Sometimes brands pass it on to the customer but not always. In fact, in a many cases, a business can even face a drop in profit by 26% for failing to optimize last-mile delivery.
A modern third-party logistics company, which is technologically and infrastructural-equipped, can optimize the last-mile delivery phase and reduce cost.
Related: How to Reduce Overhead Costs with Logistics.
What is a Last-Mile Carrier?
In simple words, last-mile delivery is the process of delivering a shipment to its final destination cost-effectively and quickly. FedEx, USPS, and UPS are last-mile carriers. UPS and FedEx have partnered with USPS to harness its last-mile delivery potential for specific services as a cost-saving measure. This includes SmartPost and SurePost.
Related: Shipping 101 for Your eCommerce Business.
Last-Mile Carrier Tracking
Communication is integral to the success of a business, and customers expect brands to offer transparency in the process so they can track their orders during the shipping phase. Real-time order tracking is one of the best ways to keeps customers updated about their shipment status.
eCommerce brands can rely on the top last-mile carrier services providers for the speedy and timely delivery of their orders.
FedEx has been in the business of delivery services for decades. The multinational corporation came up in 1971 and specializes in the delivery of time-sensitive packages. What gets FedEx an edge over other services is its door-to-door delivery.
UPS is another order delivery service for eCommerce businesses. It customers get access to real-time shipment tracking. They have come up with an array of services to improve customer experience of last-mile delivery.
USPS leads the pack when it comes to last-mile delivery. It supports the last-mile delivery requirements of FedEx and UPS. Its informed deliver program offers a regular update for customers to track their packages daily.
Related: Fulfillment Center vs Warehouse – Which One is Right for Your eCommerce Store?
Solving Last-Mile Delivery Issues
There are certain challenges in fulfillment. Even FedEx and UPS are faced with the challenge of inefficient routes. As a result, their customers complain of missed deliveries. Luckily, USPS comes to their rescue in completing the last leg of delivery. USPS can deliver the parcels to the end customer through its residential routes, where UPS and FedEx struggle.
Related: Delivery Mistakes Will Shut Down Your eCommerce Business!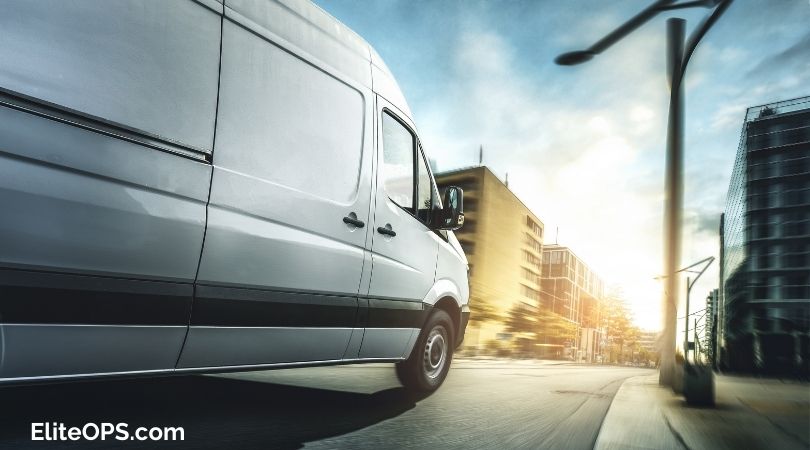 Last-mile delivery and COVID-19
There has been a sudden surge in the demand of online orders ever since the COVID-19 pandemic hit the globe. Unfortunately, even Amazon was not prepared to meet the sudden spike in demand. As a result, their profits declined.
With the rising demand, order fulfillment services are now bracing up for the challenges and upgrading to higher technology to offer contactless delivery. FedEx introduced its robotic service, Roxo, for same-day delivery. Plans are afoot to commercialize the service in the coming 18-36 months.
Related: 4 Ways to Ready Your Business For Success After COVID-19.
Order Fulfillment
With the growth of eCommerce businesses, there has been a spike in order volume. As a result, they are relying on fulfillment centers across regions for last-mile delivery services.
Working with a professional order fulfillment company is an opportunity to benefit from the last-mile strength of USPS along with the capabilities of UPS and FedEx. A reputable order fulfillment business uses the best value carrier to pass on the savings to customers. This gives customers the advantage of quick delivery and money savings on order fulfillment for last-mile delivery.
Elite OPS has been a leader in Shipping and Logistics for over 25 years. Contact Us to find out how we can help you Save Time and Money on Procurement as a Service, eCommerce Order Fulfillment, and Kitting and Assembly.