Increase Your Product Sales on Amazon Today.
Amazon has carved out a niche for itself in the eCommerce space. It boasts millions of sellers all over the world. That means a majority of sellers are vying for top spot on Amazon so that they do not struggle with stagnating sales.
If you are wondering how to maximize your full revenue potential and increase product sales on Amazon, here are some valuable tips.
WOW Product listings
When you do not want to get lost in the noise on Amazon, the first step is to target high-quality product listings. When it comes to listing a product, focus on incorporating high-resolution images and videos. First impression counts and an image says a thousand words. So let the image speak about your brand image. Value-adding videos hold the key to differentiating your listing from the crowd. They give a clear insight into the product and increase buyer confidence in your brand while eliminating their doubts.
Related: 4 Ways to Boost Sales in a Post Pandemic World.
SEO
No matter how much you hate writing titles and descriptions, they are here to stay as long as content is the king. Now look for relevant keywords that your target audience is searching for and craft your product titles accordingly. There are many keyword research tools available online. You may either use free or paid versions for better research.
Descriptions
When you are looking to increase product sales on Amazon, you cannot ignore descriptions. In fact, a product description should give relevant information about the product while keeping fluff to a minimum. You do not want to divert potential customers to a competitor page with irrelevant and unnecessary details that do not hit the point. Rather, the goal is to provide maximum value to the customer without using too much jargon.
Automated repricing
Your product listings should always reflect the right price. It might help to use advanced tools to automatically update pricing to reflect market conditions.
Social proof
Buyer reviews are a kind of social proof that a potential customer wants to explore on Amazon before making a purchase decision. in fact, reviews can play a role in influencing the mid of a prospect. It is in your best interest to prompt buyers to post a review every time they make a purchase.
Related: Convert New Buyers to Lifetime Buyers.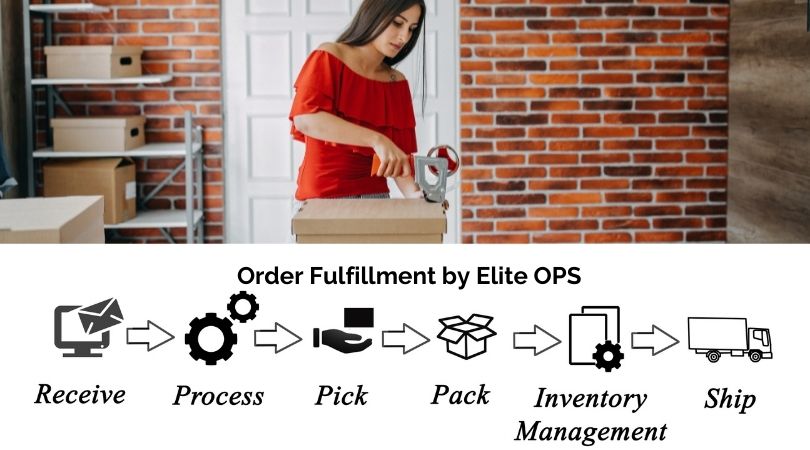 Advertisement
As a seller on Amazon, you may want to use every tool out there to grow your business on the platform. It is here that Buy Box and Amazon PPC advertising become a crucial part of your strategy.
Amazon PPC
You can avail a number of PPC advertising options on Amazon to boost product visibility. This includes brand ads, sponsored ads, and display ads. You may seek professional help if you don't have advertising expertise.
Buy Box
Get the Buy Box to be able to be the first choice for prospects on Amazon. A seller that excels in product reviews, in-stock products, competitive pricing, and performance standards can meet the Amazon criteria to be a buy box winner, thus increasing your chances of conversion.
Related: The 4 Things You Need to Do To Get eCommerce Customers.
Explore the Marketplace
When you aim to increase product sales on Amazon, it is in your best interest to think beyond the Amazon marketplace. By focusing your efforts on multiple channels, you can reach out to a wider audience and establish brand recognition. For example, eBay, etsy, Walmart, and your own website.
Post regularly on your website and YouTube channel to establish yourself as the leader in the industry. This will go a long way in helping generate organic traffic on Amazon.
Related: 5 Easy Tips for the Best eCommerce Loyalty Program.
True, this is the age of social networking. So you cannot ignore social media marketing to engage audience and build a loyal community. Last but not the least, influencers are becoming more and more powerful. Customer trust in influencers seems to be stronger than celebrities. So it is a great idea to leverage influencer marketing to generate added traffic and get exposure to the right audience. It is an opportunity to build brand value and recognition.
Related: Techniques for Better Inventory Management.
Inventory Management
Unless your supply chain management is up to the mark, scaling your sales or any similar efforts will not fulfill your dream. Inventory management is integral to the success of an eCommerce business. Your stocks should always be full to cater to the growing demand. It hurts buyer experience if your products are out of stock. You can use analytics tools to sync inventory across different platforms and get a real-time analysis of stocks or seasonal demand.
Do not hesitate to double down on your best-sellers. Your focus should be on selecting a targeted marketing strategy with a focus on best-selling products. A product mix can surely give you a better scope of progress and growth instead of focusing on a few select items.
It is in your best interest to explore international markets and gain access to a wider audience to scale your business.
All in all, you want to ensure 100% compliance with Amazon's regulations to prevent the risk of facing account suspension. These tips can help give you the right start and increase product sales on Amazon.
Elite OPS has been a leader in Shipping and Logistics for over 25 years. Contact Us to find out how we can help you Save Time and Money on Procurement as a Service, eCommerce Order Fulfillment, and Kitting and Assembly.