How Can a 3PL Cut Operational Costs for eCommerce Businesses?
A 3PL becomes crucial for an eCommerce business when there is an immense pressure to lower escalating labor costs, avoid capital costs, or expand into a new facility. Sometimes internal fulfillment does not stand at a par with 3PL. it is here that a 3PL can come to its rescue and help cut operational costs. Cutting operational costs can lead to more profitability for eCommerce businesses.
Here are some ways that a 3PL can help cut operational costs fro eCommerce businesses.
Cost Reduction Per Order
As far as a 3PL is concerned, it can help an eCommerce business lower its cost per order as compared with internal fulfillment. Although this may not hold true all the time, SMBs surely benefit from having a 3PL for order fulfillment, especially if they have all-season business. By hiring a 3PL, an eCommerce business can significantly bring down shipping cost from volume discounts.
Related: Is It Time to Reevaluate Your eCommerce Fulfillment?
Variable Costs
Labor cost mounts up to 60% of the fulfillment costs internally. With third-party logistics provider, a business need not bother about making a fixed investment in warehouses or material handling. Now you can expect to see a rise and fall in the cost of transaction processing, depending on the volumes processed.
Lower Customer and Shipping Costs
An eCommerce business can partner with a 3PL to reduce shipping time and cost. A third-party logistics provider has the best resources to ensure a speedy delivery and thus influence consumer purchase decisions. This can significantly reduce eCommerce business cost and improve customer retention.
Related: How to Offer Fast and Affordable Shipping for eCommerce.
Lower Capital Investment
With the right 3PL partner, a business can make huge savings on investment in a new warehouse unit, automated fulfillment solution, and warehouse management system. A third-party logistics provider plays a key role in helping a business with longer-term projects, reducing the burden of servicing the customer and cutting costs. When you hire a 3PL, you do not need to worry about increasing storage capacity, adding fulfillment centers, and increasing order throughput.
More time for day-to-day business processes
An eCommerce business can benefit from a third-party logistics provider in many ways. While a 3PL takes care of warehouse management and order fulfillment, a business is free to concentrate on core competencies, including merchandising, marketing, and analysis.
Related: How to Overcome Common Challenges Faced by eCommerce Businesses.
Scalability
An eCommerce is better equipped to handle peak holiday season rush in partnership with a 3PL. A third-party logistics provider is better equipped to help a business expand their distribution capabilities and scale up to increase product storage capacity. With a 3PL, a business need not worry about recruiting and training employees.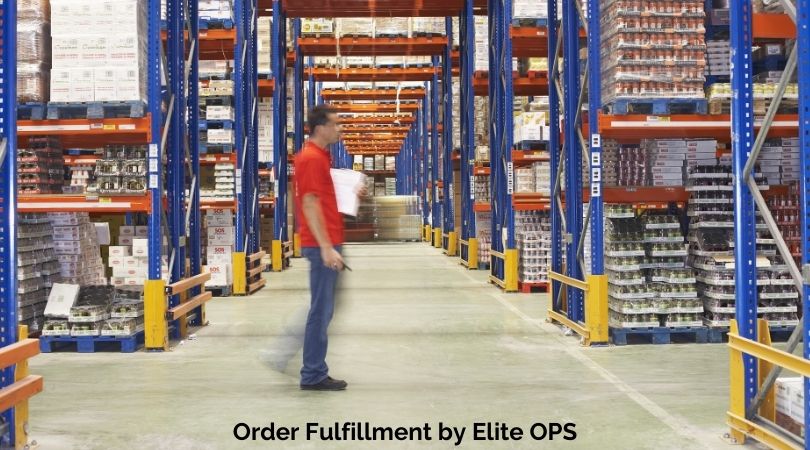 How To Use a 3PL To Cut Operational Costs
An SMB can partner with a 3PL to lower their per order cost in off-peak periods.
Brick-and-mortar stores can depend on a 3PL to ship orders to take advantage of discounted shipping rates.
A third-party logistics provider can play the role of a fulfillment partner for a multichannel company for international order shipment. Reliable 3PLs have up to date document preparation and shipping systems that are continually updated for any change in tariffs, global rates, and customs duties and taxes.
3PLs have the latest IT capabilities, which ensure marketplace compliance. When an eCommerce business partners with a 3PL, they can save time and money on hiring technology experts for implementation of systems internally.
3PLs are actively involved in sales and marketing and can help a business increase sale through multichannel platform promotion.
Today, third-party logistics providers have widespread distribution networks and can play a key role in shortening time to customer and ensuring a speedy delivery. No doubt, quick delivery is a trigger for sales too.
Many 3PLs are specialists in reverse logistics and offer a range of services for returns processing in addition to repackaging, testing, and refurbishment.
When it comes to assessing your need for a 3PL, you may want to weigh up pros and cons and do a cost comparison to determine how much you can save in terms of time and eCommerce businesses costs. Here are 5 Ways that Elite OPS (3PL) eCommerce Fulfillment Can Help You.
Elite OPS has been a leader in Shipping and Logistics for over 25 years. Contact Us to find out how we can help you Save Time and Money on Procurement as a Service, eCommerce Order Fulfillment, and Kitting and Assembly.