5 Best Ways to Get Your eCommerce Store Ready for the Holidays.
With the holiday season approaching, it's time to prepare your e-commerce business for the busy season ahead. Ever since the pandemic hit the globe, consumers have started to rely heavily on online shopping. Even statistics claim that 60% of consumers still want to shop online now that the pandemic has subsided and life is returning to normal. So the big question is: Is your eCommerce store prepared for the holiday rush ahead?
A significant increase in online sales was reported during the 2020 holiday season when consumers chose to spend $1,000 per household during that period. Online sales touched the $188 billion mark during the holiday season in 2020. Given the online sales statistics since the pandemic, it is high time eCommerce businesses started preparing for the rush season and get ready for the holidays.
Here are the 5 Best Ways to Prepare Your eCommerce Store for the Holidays.
1. Welcome Automation
Trust a majority of the tasks to automation. It's no use spending time on activities that is worth automating. As the holiday season comes calling, you are more likely to feel understaffed. Even little activities can consume a lot of your time and effort, thus disrupting the workflow. It might help to automate the following tasks to speed up the workflow:
Inventory, purchasing order approvals, order fulfillment, marketing, and integrated payment solutions.
Related: 5 Tips to Minimize Order Fulfillment Errors.
2. Optimize Your Website and Online Store
To meet the online holiday rush, it is in your best interest to audit your website for speed and fix any bugs that might be slowing it down. Besides, tell your infrastructure provider prepare for the increased online traffic.
Remember, there are no second chances when it comes to online sales. A potential customer might not be interested in a website that takes hours to load. They expect it to load within a second. Focus on design implementation and usability optimization and be ready for the holidays.
Related: Provide Better Shipping Options at Checkout to Increase eCommerce Conversions.
3. Be Prepared with a Marketing and Promotion Strategy
A lucrative deal always attracts buyers. The more lucrative your deal, the higher the chances of influencing buying behavior of customers. Now the goal is not only to satisfy customers, but also be competitive and make a profit. So in order to achieve a balance, it might help to identify the best time to schedule promotions. You may want to identify the best marketing channels where there are higher chances of return on investment. Additionally, it is important to set competitive prices for your products. It always helps to customize a theme for the season ahead to get a competitive edge.
Related: The 4 Things You Need to Do To Get eCommerce Customers.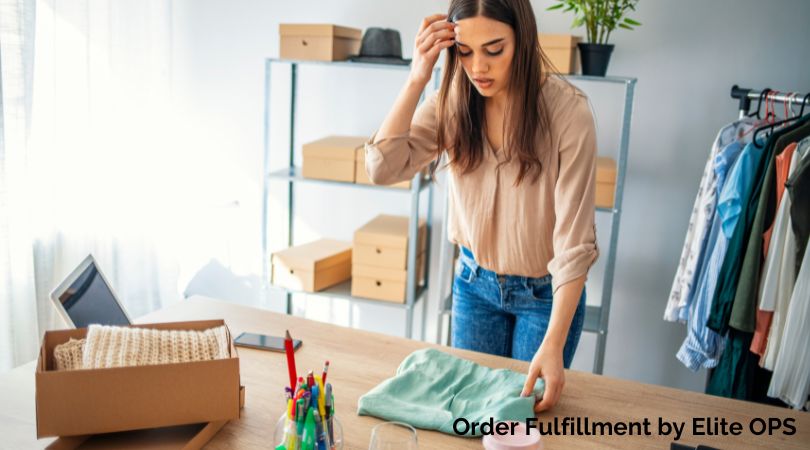 4. Focus on Improving Customer Support Service
Online shoppers love the idea of shopping online and want the experience hassle free. Shipping delays, failed payments, wrong products can all ruin the customer experience. It can get overwhelming to focus on all fronts for an eCommerce store. So it might be a good idea to streamline customer support by integrating a customer service feature on your website. This makes it easier for customers to connect with your representatives and find solutions to their problems.
Related: 7 Essentials of Great Customer Service.
5. Customized Online Content
When the holiday season approaches, shoppers are more likely to search for holiday-specific products and services. Customize your content on all platforms, including blog posts, videos, and social media, to grab attention of holiday shoppers.
You may start with holiday-themed content, gift guides, how-to videos, and product comparisons.
The idea is to position yourself as an expert, who has all the solutions to customer problems during the holiday season. When customers feel overwhelmed for choice due to the ever-loud marketing noise, taking the right steps at the right time will boost your credibility. The time to get your eCommerce store ready for the holidays is NOW!
Related: 3 Ways Online Brands Win Customers Over Brick and Mortar Stores.
Why Choose Elite OPS Order Fulfillment?
Elite OPS is a leader in eCommerce order fulfillment. Leverage this service to offer fast shipping, same-day fulfillment, or 2-day shipping to consumers. Let us help you save time and money on logistics, warehousing, and fulfillment.
Elite OPS has been a leader in Shipping and Logistics for over 25 years. Contact Us to find out how we can help you Save Time and Money on Procurement as a Service, eCommerce Order Fulfillment, and Kitting and Assembly.