7 Essentials of Great Customer Service.
Customer service is critical to running a successful business and most times it is the difference between a struggling or a successful business. The goal of every business is to transform an unhappy customer experience into a memorable one for their customer. The survival of a business depends on how they treat their customers. Customer satisfaction can help drive a business to success even in its toughest times. Here are a few essentials of great customer service that can make or break the reputation of a business and directly affect the bottom line.
1. Caring
It all begins with ensuring product quality while delivering unmatched customer satisfaction. The goal is to show that the business cares for their customer needs. First, delivering a product that works well is important and then ensuring that the customer understands the functioning and usage of the product matters also.
A business that cares for its customers ensures that they are available for customer queries on product usage. They entertain all customer doubts and concerns and even go to the extent to substitute, compensate or refund any items that aren't working. Their goal is to ensure customer satisfaction and not to make them feel put out, ignored, or frustrated due to unnecessary delays over the phone when they are in a hurry to reach out to the customer desk.
Showing them you care is a sign of great customer service.
Related: 3 Ways Online Brands Win Customers Over Brick and Mortar Stores.
2. Passionate
The passion to excel in customer care is the hallmark of great organizations that pride themselves on their commitment to deliver the best customer service experience. A company passionate about customer excellence will go that extra mile to replenish their stocks with high-quality products and exceed customer expectations.
3. Excellent Communication
No business can excel with a poor communication strategy, especially when it comes to dealing with customers. Solid communication is a no-fail recipe that requires effort, flexibility, and patience without losing self-control.
A customer service representative should cultivate the skills of solid communication and learn to treat the customer as correct. They should learn to stay calm even when a customer is trying to drive them crazy and focus on solving problem for a frustrated customer who feels having been duped.
Dissatisfied customers expect quick-fixes but good communication can pacify them. The goal should be to create an impression that everything is being done to resolve their problem at the earliest.
Related: 5 Tips to Minimize Order Fulfillment Errors.
4. Willingness to Deliver
A robot will never deliver great customer service nor can it be a substitute to the human touch in customer service. An unhappy customer expects to hear another human over the phone when they dial a customer service number. Value their time and make sure there is someone to listen in to their calls and complaints.
Human to human conversation is essential to delivering great customer experience. Add to it online chats, 24/7 technical support, and weekend hours, and a business can easily make their customers happy. When you deliver a product to a customer, make sure it is installed properly and the customer faces no hassle during the process.
5. Ethical
Imbibe ethics in your business vision. That means they should never deliver a malfunctioning product to a customer nor charge anything for packing and return. If a business thinks only of money, it can never deliver excellence in customer care. They will not hesitate to be unethical, corrupt, and shameful in their business dealings.
Great customer care begins with ethics in mind.
Related: The 4 Things You Need to Do To Get eCommerce Customers.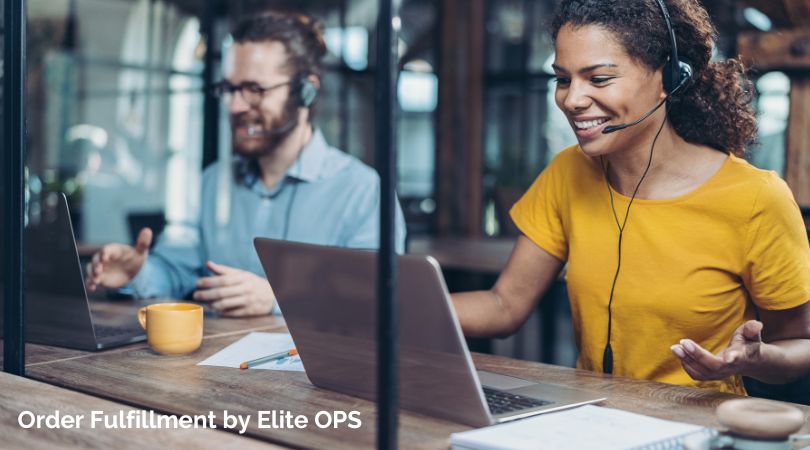 6. Service Minded Professionalism
A business should develop a culture of service toward those who trust their brand and purchase their products or services. A customer service agent should be trained not to confront a displeased customer. They should be dedicated to serving the customer's needs and remedy the problem.
An organization must inculcate great customer service in its company vision and mission.
7. Repeat Business
A business should be dedicated to delivering constantly on customer service to build a good reputation among its customer base. The goal is to build a stream of repeat customers. In this regard, a company should focus on understanding customer demographics, their needs and preferences, and how best to serve them.
Customer service should be geared toward transforming an unhappy customer into one who feels thrilled and excited about their experience with a specific business. Happy customers will easily trust a brand and help spread the word about it.
Elite OPS has been a leader in Shipping and Logistics for over 25 years. Contact Us to find out how we can help you Save Time and Money on Procurement as a Service, eCommerce Order Fulfillment, and Kitting and Assembly.