5 Tips To Minimize Order Fulfillment Errors.
Order fulfillment is integral to the product sale cycle. Once a customer has gone through their purchase journey, the onus is on sellers to fulfill the order. Sadly, order fulfillment is challenging due to communication problems, errors in inventory listing or technical snags. This might result in the  wrong item being delivered to the customer. Order fulfillment errors can prove costly to a brand's reputation. But there are ways to minimize these errors.
5 Ways To Minimize Fulfillment Errors
1. Welcome Automation
Automation has revolutionized distribution warehouses and played a role in minimizing errors. Warehouse automation performs specialized tasks, from collaborative mobile robotic technology to pick-to-light system. The latest warehouse picking technologies provide an accurate method of paperless picking, sorting, and packing, which is faster and more efficient.
Related: 5 Ways that Elite OPS eCommerce Fulfillment Can Help You.
2. Labels
Harness the power of labels to reduce order fulfillment errors and streamline the process. Ensuring proper labeling of all items can work in your favor. There are a range of labeling options that can be easily differentiated, including bar code scanners, tags, or stock keeping units. This can eliminate complexities and streamline order fulfillment.
Related: 5 Key Points to Learn From eCommerce Product Returns.
3. Coordination
The lack of coordination is to be blamed for many order fulfillment errors. Problem with one department might cause problems in the working of others due to lack of coordination. On the other hand, if all departments work like a chain and coordinate, they can eliminate any issues with fulfillment and move the order quickly and efficiently to its final destination. When all departments work with each other and communicate at every juncture, they can recognize problems before they arrive.
Related: Warehouse VS Fulfillment Center. Aren't They The Same?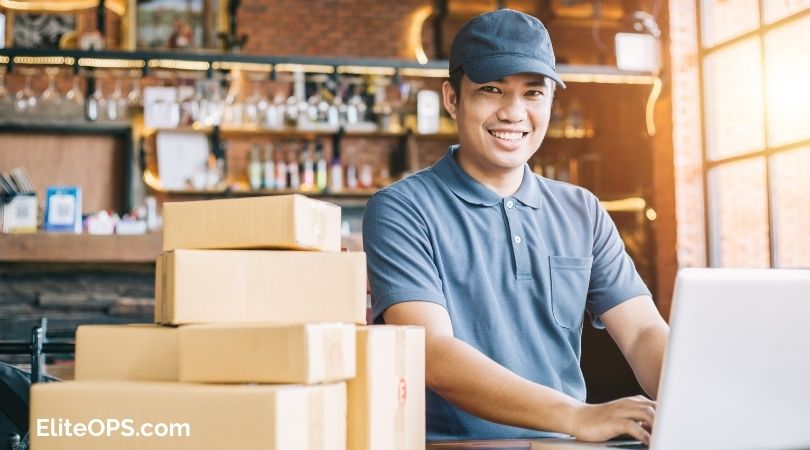 4. Inventory Check Management & Scheduling
Order fulfillment errors might arise from problems with inventory management. Poor management of inventory could cause problems with order fulfillment. It is crucial that teams remain consistent with inventory management and replenish stocks even before shelves are empty.
It is a good idea to take stock of in-house or warehouse inventory on a fixed schedule, which may be once a week or monthly. The goal is to ensure that there is a balance between demand and supply so that you never run short of inventory when it is in demand. That results in fulfillment errors and disappointed customers.
Related: Choose the Best Inventory Management System for Your eCommerce Business.
5. Outsource Order Fulfillment to Elite OPS
When it comes to eliminating errors in fulfillment, you may want to trust the job to professionals. Elite OPS has a highly trained and experienced team of employees that works tirelessly to minimize errors. When you hire the services of a professional fulfillment partner, you get the guarantee of top-grade technology-driven solutions, personal attention, and automation.
Elite OPS offers supply chain logistics. By outsourcing fulfillment to us, you can enjoy peace of mind that your logistical needs are met by a partner that has perfected the formula for its clients' success. You can trust us for warehousing, complete logistics & shipping, order fulfillment, and an experienced team of professionals. Let us be your partner of choice for your product storage, shipping, and fulfillment needs.
Related: 3 Ways to Better eCommerce Fulfillment in 2022.
Elite OPS has been a leader in Shipping and Logistics for over 25 years. Contact Us to find out how we can help you Save Time and Money on Procurement as a Service, eCommerce Order Fulfillment, and Kitting and Assembly.