Top 15 Tips to Get Your eCommerce Store Ready for the Holiday Season.
The holiday season is fast approaching, and you want to get ready for it as an eCommerce store to grab your share of the audience. Here is an opportunity to make your customers feel happy by making everything easily accessible to them. This includes easy returns, quick shipping, gift ideas, and a responsive website.
1. Create a Strong Holiday Sales Plan
Define your goals for the coming season. It's time to create a strong sales plan when your goal is to attract new customers. You want to consider the marketing strategy and decide on special promotions.
Related: 5 Best Ways to Get Your eCommerce Store Ready for the Holidays.
2. Customize Your eCommerce Site with a Holiday Theme
As the holiday season approaches, it is in your best interest to redesign your website. Pick an attractive holiday theme and customize the design accordingly. You can add holiday sales to the eCommerce store and highlight special packages and promotions. While doing so, make sure that the website is easy to navigate so that returning customers can find what they are looking for easily. Don't forget call-to-action buttons.
3. Design Holiday Promotions Early
Your goal is to boost sales in the holiday season. So it might be a great idea to plan promotions while making purchase decisions easier for the audience. Start with your top-selling products. Now decide your sales items and help customers easily locate them. You can also suggest gift cards for customers who are undecided on what to buy.
The holiday season gives you an opportunity to upsell as more customers are likely to purchase products similar to their original purchase.
Custom-made presents always attract. When it comes to holidays, customers are more likely to grab custom-made gifts. It's an opportunity for online retailers to include Make Your Own option to promote customer creativity.
Related: Here is Your Holidays eCommerce Marketing Checklist.
4. Design Holiday Email Marketing Campaigns
Holiday is a period to remind your customers of your presence. One way to grab their attention is to send personalized product ideas. Customers are almost always attracted to special offers, including discounts, promo codes, and free shipping.
Create a sense of urgency by adding a deadline, and you can spark interest almost immediately. Here is an opportunity to capture the attention of those who have abandoned their carts. You can always send them a reminder email to come back to complete their order.
5. Personalize Paid Ads
Get ready for the holiday season by personalizing offers. You can boost sales with personalized paid ads that draw attention.
Related: Best Practices for SMS & Text Marketing.
6. Keep Remarketing in Mind
Remarketing or retargeting is one way to target such users that have previously visited your page and interacted with it. By remarketing, you can send a reminder to people about your products and brand.
7. Design Gift Guides
Get creative with gift guides to target those who need some great gift ideas. You will do well to separate the gift guide into sections to make it easier to find interesting present ideas.
Related: Pros and Cons of Using Online Offers for your eCommerce Store.
8. Create Shoppable Posts on Instagram
Make shopping less taxing for customers by creating easy shoppable posts in social media. For example, a shoppable post on Instagram cuts away the steps often involved in shopping online on a website. An insta post makes it easier for customers to tap the post, check the price, make a quick decision, and proceed to check out.
9. Optimize Customer Experience
Simplicity, shortcuts, easy navigation, and intuitive design add to the customer experience, making it easier for them to shop. But you want to experiment and get creative before the holiday season begins. Remember, you don't want to invest your time and effort in experimenting with the buyer's path when customers are out there looking to grab exciting deals.
Related: 7 Essentials of Great Customer Service.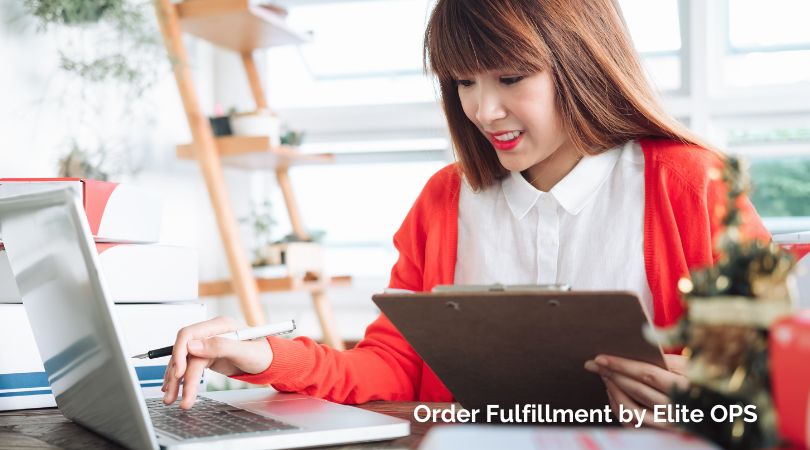 10. Don't ignore Mobile
Think mobile-first when it comes to holiday shopping. You want to make sure that your eCommerce store has a responsive design and customers face no glitches while shopping. Make your website mobile friendly without making any huge changes. Test your mobile version so the website is easy to navigate on mobiles.
11. Check Your Inventory
You don't want to start a promotion without ensuring a full inventory. This includes best-sellers. Besides, you want to ensure your website security is up-to-date.
Related: Techniques for Better Inventory Management.
12. Check Your Website
Holiday season will bring a huge amount of traffic to your website. Is your website able to handle the expected rush? You want to ensure that the online store is up and running all the time. Refrain from the temptation to introduce new features or functionalities during the season. The idea is not to introduce new changes to the website when the season is on. Introducing too many modifications will only add to the confusion for regular customers.
13. Customer Support
Focus on improving customer experience. You can do so by making the customer shopping experience better. Be prepared to answer their queries24/7 and providing ongoing online customer support. One way to do so is by starting live chat option. Highlight the live chat option to make it easier for users to message you directly.
Related: The 4 Things You Need to Do To Get eCommerce Customers.
14. Search Engine Optimization (SEO)
Make sure your website can handle all holiday-shopping search queries. Your goal is to ensure that you rank high on search engine page rankings for these phrases. Now is an opportunity to invest in content updates and employ similar search engine tactics on your eCommerce store.
15. Update your Return Policy
Make sure your return policy is in a visible place. Besides, you should offer customers a liberal exchange and return policy. Remember, returns are part of doing business. It is in your best interest to exceed customer expectations and make their experience memorable.
ELITE OPS prides itself on its reverse logistics services in Atlanta, GA & Utah. The top reverse logistics service provider is continually working to identify areas that need improvement and make customer experience better. This translates into better user experience, reduced return cost, and improved bottom line.
The expert return management services at ELITE OPS include product testing, returned-goods management, credit validation, inventory return, re-manufacturing, re-packing, and re-shipping.
Elite OPS has been a leader in Shipping and Logistics for over 25 years. Contact Us to find out how we can help you Save Time and Money on Procurement as a Service, eCommerce Order Fulfillment, and Kitting and Assembly.