5 Ways to Grow Omnichannel eCommerce Customer Engagement.
A business is totally dependent on customers and looks for ways to keep them coming back for more. One way to do so is to meet customer expectations and ensure they have a consistently good experience. Omnichannel eCommerce is a sales approach that uses different channels to create a unified experience across each channel.
Here are 5 ways to grow omnichannel eCommerce customer engagement.
1. Get to know your customers better.
The first most important step to engage customers is to understand who they are and what they want. It is crucial to explore their needs and pain points. A business might want to understand what motivates them and the channels they prefer. Today, it is way easier to get these insights from Zero-party data. This data is collected with customer consent through surveys, quizzes, forms, calculators, and other interactions. There is a guarantee of accuracy with zero-party data, so you can leverage it to personalize the experience. As a result, there is a higher chance of omnichannel customer engagement.
Related: Why do Your Customers Buy From You?
2. Define your customer's journey
What are the different stages of the customer journey with your brand? Track customer journeys at each touchpoint and interaction with the brand. It helps you identify where omnichannel customer engagement can make a huge impact. Find key moments of truth and customer interactions that influence the relationship between a brand and a customer. These moments include purchase decisions, post-purchase experiences, and impressions. The next step is to create an omnichannel eCommerce engagement strategy. You can do so by finding the moments of truth and accordingly design omnichannel touchpoints for each.
Related: How to Overcome Common Challenges Faced by eCommerce Businesses.
4. Create a consistent experience
Make sure customers get a consistent experience with your brand across all channels. This includes consistency in tone, language, messaging, and design to ensure a seamless omnichannel customer experience. A brand can harness the power of chatbots to simulate human conversation, answer common queries, provide excellent customer service 24/7, and process transactions.
Related: 7 Essentials of Great Customer Service.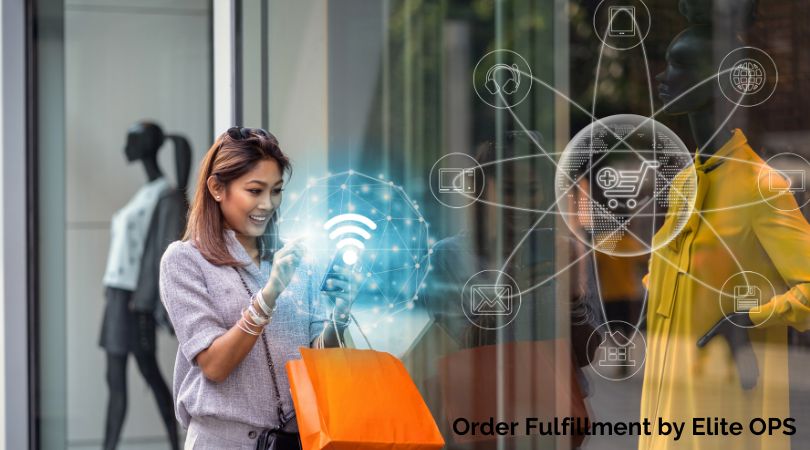 5. Optimize your website for mobile
Grab your share of the growing mobile audience. Make sure your site is easy to use and navigate on mobile. You may use mobile apps to engage customers by offering loyalty programs, sending push notifications, and providing personalized content to create seamless customer interaction with the brand.
Related: How to Offer Fast and Affordable Shipping for eCommerce.
6. Align social media channels with your brand
Social media is a powerful channel for brand engagement. Brands can leverage social media as a tool for omnichannel eCommerce customer engagement. Make sure your social media channels have the same look and feel and share the same tone and messages as your website and other channels.
Social media is the best platform for customers to connect with your brand and respond in a timely manner. Personalized user experience across all channels is more memorable and can help create a more engaging omnichannel experience.
Integrating your physical and digital channels is one of the best ways to create a seamless experience and engage with the brand. Location-based marketing is one of the most effective ways to engage local customers and those online and drive foot traffic as well as online traffic to the store. By understanding your customers better, you can create an omnichannel eCommerce strategy to keep them coming back.
The Elite OPS Shipping Advantage
With the present eCommerce shopping landscape presenting a range of challenges for retailers, they cannot ignore the need for right product delivery at the right time to increase conversions. Retailers must work on keeping customers happy with timely order fulfillment. By partnering with a professional order fulfillment provider, eCommerce retailers get the advantage of unmatched shipping services.
Elite OPS prides itself on being the shipping partner of choice for its industry-leading 99.9% accuracy rate and same-day shipping on orders placed before the cutoff time. When customers are more likely to abandon their cart over shipping charges, an affordable freight shipping services provider can work to attract clients with its range of domestic and international shipping options.
Elite OPS has been a leader in Shipping and Logistics for over 25 years. Contact Us to find out how we can help you Save Time and Money on Procurement as a Service, eCommerce Order Fulfillment, and Kitting and Assembly.