7 Customer Service Channels for eCommerce.
Good customer service can make all the difference between a happy customer and a dissatisfied one. Of course, that can be the difference between one coming back for more and one that says goodbye once and for all. As an eCommerce business, it is crucial to deliver a memorable customer experience across all channels. There are several options out there. Let's explore below.
Popular Customer Service Channels
1. Phone
A majority of customers prefer to connect with the customer service desk directly over phone with regard to their queries. It is the most personal way to connect, though it requires a heavy investment. But these days with virtual assistants, it can be cost effective. But virtual assistants have their own set of challenges.
One drawback about this service is that phone lines are resource-heavy. A customer might have to wait for a long time to talk to the customer service executive in real time over the phone. Long wait times might cause more frustration. But as a customer-centered business, you may offer a call-back service.
2. Email
Today, email is everywhere. A majority of formal business communication happens in an email. In fact, it is one of the most comfortable ways for many consumers to connect with a business.
However, the major drawback here is the slow response time. Nobody has the time to wait in this world. They want quick responses.
To mitigate this, it is better to be transparent about your response time so consumers are aware of the same. It would be better to reflect this on your contact page, besides sending an automated response to new queries. Work on your self-service resources and direct consumers to this page so they can find a solution easily.
Related: Here are 3 Ways to Get More eCommerce Customers & Retain Them.
3. FAQs
There's no better way to find quick-fix solutions than self-help portals. Pages, such as FAQs, come to the rescue of a consumer in resolving common issues. When consumers find quick-fix answers to their problems, they don't need to establish direct contact with customer service. This reduces the number of inbound business queries too.
One drawback is that such self-service portals can only resolve simple queries while specific problems remain unaddressed.
4. Social Media
Consumers are happy to connect with their favorite brands in social media. However, one of the biggest drawbacks is that social media is an open platform. Any negative feedback can easily reflect on your business page and is visible to everyone. Social media can become a platform to generate unwelcome attention. What's more, customers expect you to respond quickly to their queries in social media too. If that does not happen, they don't hesitate to leave negative reviews too.
Let the business response time be clearly visible on your social network page. Besides, it might be a good thing to move dialog to private messages for better customer service.
Related: 7 Essentials of Great Customer Service.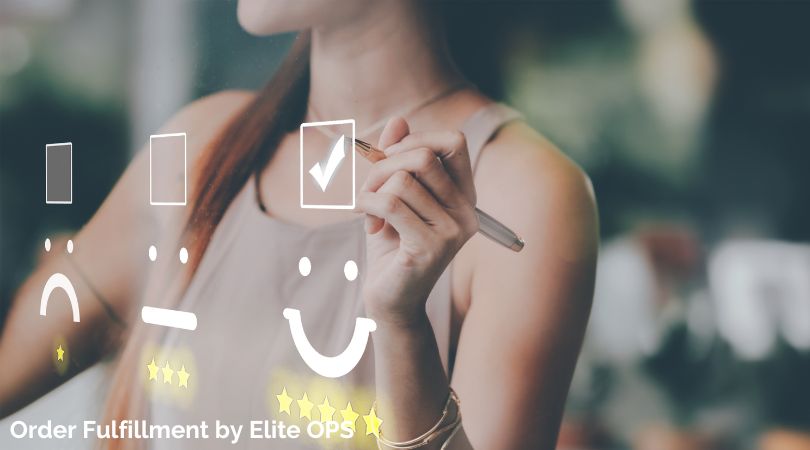 5. Live Chat
Another way to communicate with consumers is Live chat. Consumers prefer the option as a means to receive quick solutions to their problems.
However, consumers expect human response more in live chat than an automated one. In this regard, an eCommerce business must have humans sitting in chat to give timely response to customer queries.
6. Chatbots
Chatbots give automated responses and reduce the need for humans in customer service. They have answers to common customer queries and use AI to match responses to queries. They are operated as a standalone app. Chatbots can be integrated with other third-party apps too.
However, not everyone likes the idea of interacting with a robot and prefer human interaction.
Related: The 4 Things You Need to Do to Get eCommerce Customers.
7. WhatsApp
WhatsApp chat is almost similar to normal chat. The difference is that customers can easily use it over a phone, without having bothering to be on an active browser window. There are pro features and integrations that a business can leverage too.
Some customers are not too comfortable with WhatsApp as it shows the customers phone number.
An external fulfillment service partner like Elite OPS is responsible for picking, packing, and shipping orders. Consider such a strategy to reduce shipping and operational costs.
Elite OPS has been a leader in Shipping and Logistics for over 25 years. Contact Us to find out how we can help you Save Time and Money on Procurement as a Service, eCommerce Order Fulfillment, and Kitting and Assembly.